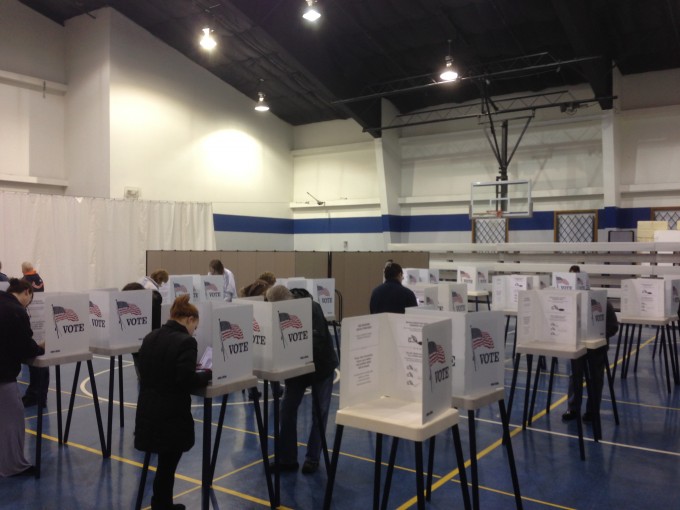 Last week, Screenflex Room Dividers were set up at the Township building when the polls were open during early voting. Dividers were connected together to divide two spaces. Half of the room set up for early voting and the other half for business as usual providing a temporary wall in seconds. No fuss and no mess.
Portable Dividers Offer Privacy as you Cast Your Vote on Election Day
Today, two heavy-duty dividers act as a privacy screen at a local polling place. Two 6′ 8″, 11-panel dividers are connected together to create a visual barrier so voters can cast their ballots by selecting their winning candidates in privacy. Room dividers for privacy!
This is a great photo demonstrating two dividers which were opened up to give an extra level of privacy to voters who need to feel secure while casting their ballots.