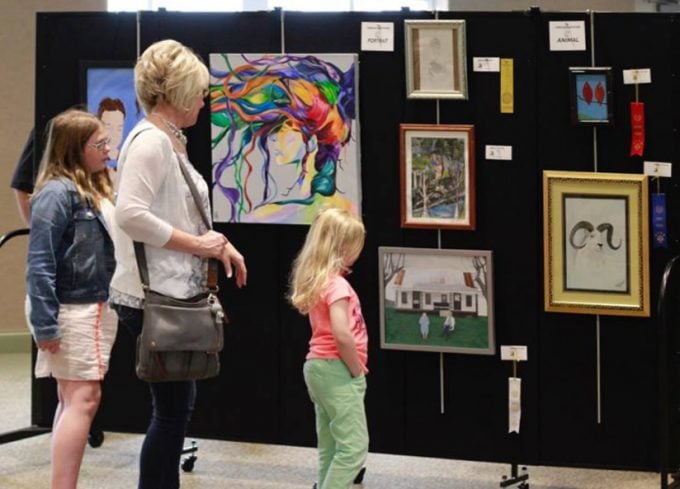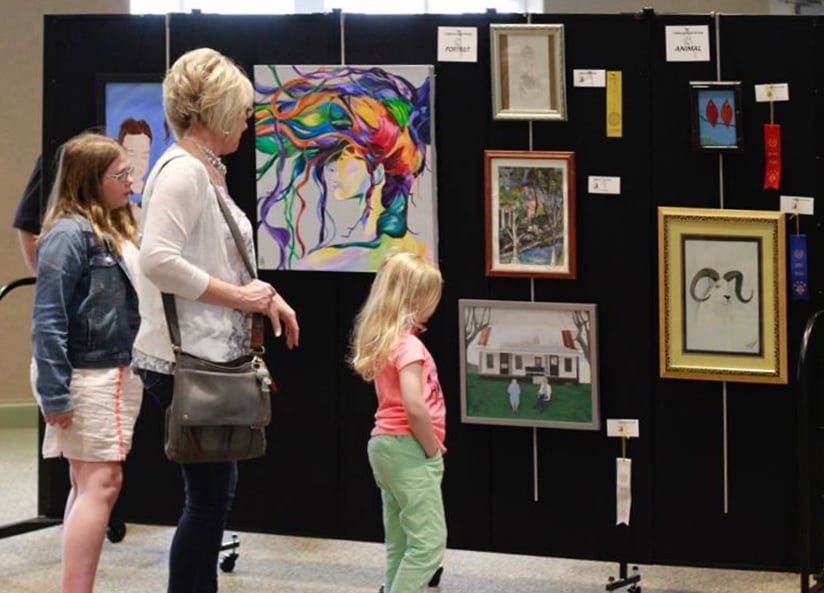 The Laurel  County Public Library in London, Kentucky was in the midst of a large expansion and renovation of their facility and each department were given funds to improve their services.  The Adult Programs Manager knew the library had a need for a backdrop for the many programs they host as well as a need for a versatile display for their art and photography showcase.  And so began their search for a viable solution.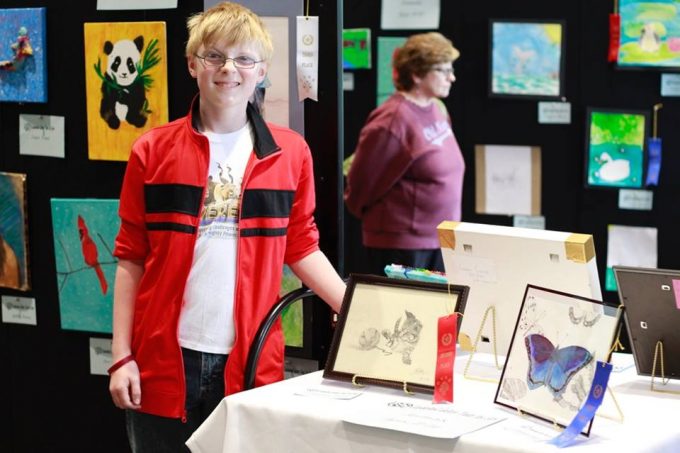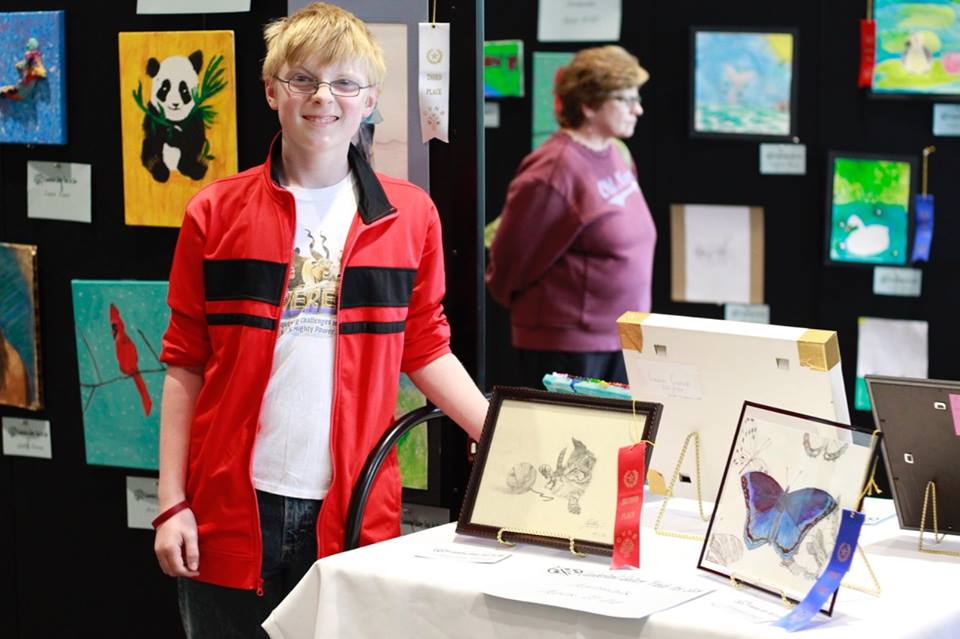 Since the library was making a big decision and wanted to be wise with the resources allocated to them, they did extension research to find the right divider that was cost-efficient, flexible in their space, portable and tack-able .  After researching their options and speaking with a Screenflex Sales Representative, they knew that Screenflex Portable Partitions were the exact solution that met all of their criteria.  The dividers arrived fully assembled and ready use.  The dividers were unpackaged and rolled into position on their self-leveling casters that keep the unit even.  Once the dividers were in position, the corner casters were locked into place to secure the units in position.  The library staff quickly began tacking, pinning and stapling artwork onto the divider panels.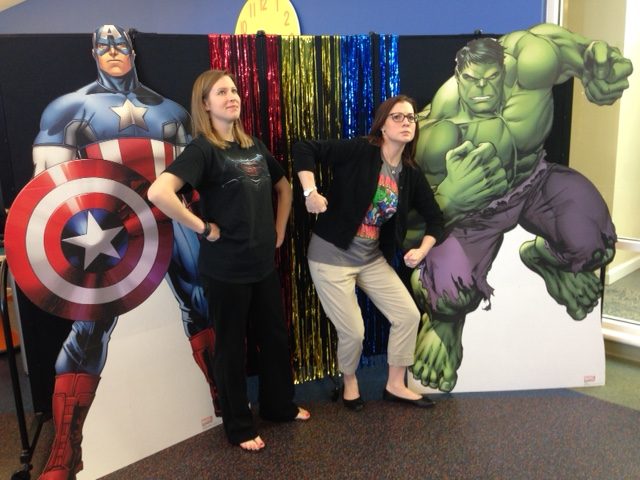 It didn't take long for the librarians to think of another great way to use the room dividers in their space.  Since the dividers close compactly, it was easy to move the units into another area of the library to create a family friendly Comic Con display.  Once in position, the divider was unlocked, opened, and decorated to create the perfect selfie backdrop for guests to enjoy.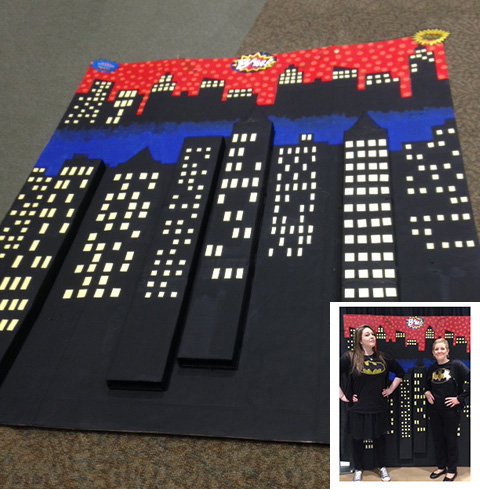 The creativity didn't stop there.  Upon receiving their Screenflex Room Divider shipment, the librarians expressed how impressed they were by the excellent packing and handling of the unit that was provided.  "The library staff was impressed by the quality and versatility of the items and they started brainstorming all of the ways they could repurpose the excellent packing boxes," adds the library's adult program manager, Gwen.  This image shows the cityscape photo background as it was being created with the packing material.  under construction. The cardboard packing box was opened and laid flat.  Additional packing pieces (that stabilize the divider during transit) were hot glued to the panel to provide a 3-demension look to the cityscape.  Because the units are easy to use, their possibilities are endless.  Be sure to share with Screenflex on how you use your portable partitions.
For more information on how Screenflex Portable Room Dividers can assist you in providing the library art show display, you desire, contact a sales representative at 800-553-0110 or via live chat on our website screenflex.com