Sound Absorbing Wall Panels! Do They Work?
Do Sound Absorbing Wall Panels Work? The answer is yes! By placing panels where sound waves bounce back, sound reverberation will lessen making it easier to hear and focus. This is why our wall panels are on the top of many wish lists.
Sound Absorbing Wall Panels Are Here!
Sound Absorbing Wall Panels are becoming very popular because they improve the sound quality in a room. Kevin explains how our wall panels work to absorb sound in this new Screenflex video.  Absorb sound and improve the sound quality in your classroom, office space or just about anywhere that noise is a problem.
Typically in a large room such as a classroom, gymnasium or group activity center where there are lots of people, sound will bounce off of the walls and right back into the room. To control sound in a room, place wall panels vertically or horizontally to absorb sound and decrease background noise.
The adult activity center in our Township recently purchased several panels for sound control as well as decorative purposes. As you can see in the picture the panels add pizzazz to space. Panels work in a similar way as our room divider panels do. You can tack, staple, pin or use Velcro or felt on these panels.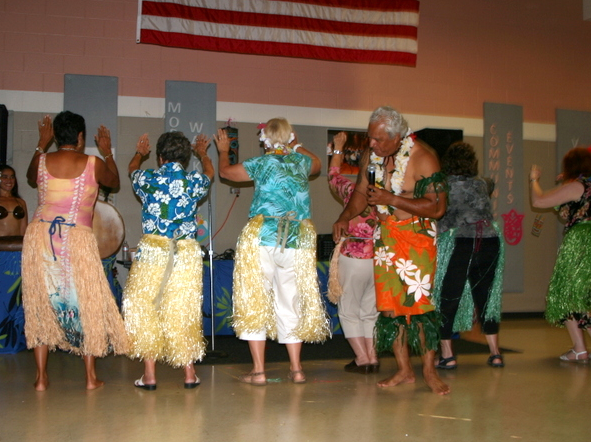 Reducing Echos
These products work well to control sound so you can actually hear better. Sound Absorbing Wall Panels absorb up to 45% of sound with a single panel or 60% with a double panel wall. Sound is absorbed instead of bouncing back into the room. You'll notice a huge difference especially when there is a party or function that holds a lot of people.
In addition to sound control, wall panels are decorative. Choose from 11 designer fabric colors and 6 sizes. Panels work great doubling as a bulletin/display board too.
After the luau party, the township decided to buy 18 more wall panels to use in other township buildings to cut echos and noise reflection.
Recently showcased in Tampa, Sound Absorbing Wall Panels are also perfect for Band studios, basements, schools, offices, airports, restaurants, churches or any busy environment. These multi-purpose panels are also found on our FREEstanding room dividers which have a NRC rating of 45 for a 6′ divider.
Great economical panels that control the sound in your space!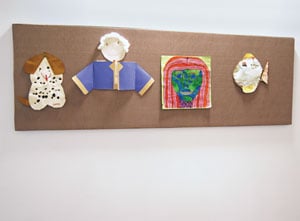 People who read this article, also enjoyed:
Room Dividers
Partition Walls