The Safest Portable Walls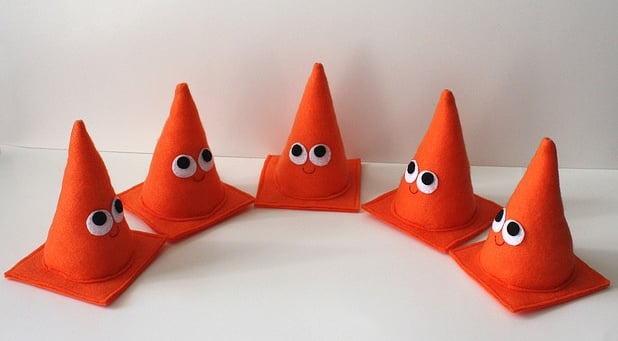 Using portable walls is the perfect way to break up larger areas by creating small personal spaces. Even with smaller spaces, it is still important to choose the safest portable walls possible to create the best-protected learning environment for your students. There are some questions you should ask before you purchase your portable walls:
Do your portable walls have gaps between the panels?  Fingers and hands can get stuck or pinched between panels that have gaps.  Be sure your portable walls do not have any gaps.
Are you worried that your portable wall might tip over?  Many temporary walls offer a small base and can tip over.  Portable walls with a large base (narrow at the top and wide at the bottom) will give your partition much more stability.
Do your room dividers have any loose parts?  If your divider has any loose parts, this can pose a safety hazard for small children.
What is the construction of your portable wall?  Be cautious that your partitions are constructed with non-toxic materials and finishes.
Do your portable walls lock in place?  A locking mechanism will help keep your portable walls in place and keep it stable.
Will your room dividers take to uneven floor conditions?  Floors are never completely level.  If you use room dividers with self-leveling casters, your dividers will remain stable.  Without self-leveling casters, your room divider can topple over if your floors are uneven.
Will your base scratch or mark up floors?  Make sure that your room dividers have wheels that are non-marking.  Wheels that are non-marking are safe on gymnasium floors as well as other hard surfaces.  They also move with ease on carpeted areas.
When you are storing your portable wall, will it remain closed?  Look for a portable wall that has a storage latch so your wall will remain closed.  The latch helps keep your partition compact and safely put away.
For the safest portable wall for your school or church.  Look for these important features.  Your students will be thankful you did!