Portable Display Wall Areas
Finding a place to display your information, artwork, pictures, etc. can be challenging. A bulletin board needs to be attached to a wall, does not give you much space, and is not portable. What you need is a versatile display system to exhibit your important information. You need a unique and flexible display area to showcase your pictures. One day you need to exhibit important information for a meeting then the next day you have to display artwork for the preschool or an open house. What if you had a display area that was completely portable and large enough to fit all your display needs. That would be amazing!
Screenflex Portable Room Dividers makes a Mobile Display Tower to fit all your display needs! It is completely portable and comes in 2 lengths and 2 heights.
The 3 Panel Display Tower provides up to 68 sq. ft. of Display Area
The 6 Panel Display Tower provides 136 sq. ft. of Display Area
Two Heights to choose from 5′-9″ and 6′-5″

7 Eye Pleasing Colors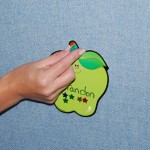 Tackable
The Screenflex Display Panel is completely takable. You can use push pins, tacks, staples or Optional Artwork Hanger.
Portable Panels with Locking Casters
The display panels easily roll from room to room. The casters are lockable and very durable.
The portable panels easily fold completely flat for storage and can easily be rolled anywhere you need a display.
Showcase all your displays with Screenflex Mobile Display Towers! The newest, most exciting way to display anything and everything at any time! A mobile display area to go anywhere from Screenflex Portable Room Dividers.