Make Every Impression Count With Custom Room Dividers
Why should you put your logo on your room dividers? Logos inspire trust, loyalty, and admiration. You get immediate recognition when someone sees your logo. Do you remember Prudential's logo?  The Rock of Gibraltar?  Now that's a powerful logo.  Logos give off a feeling of familiarity and credibility.  Can you name the restaurant logo with the famous golden arches?  They've even created a game solely based on logo recognition.
Just this past spring my travels took me to Las Vegas with some friends.  It was very exciting. There is certainly nowhere on the planet like Las Vegas. It really is the city that doesn't sleep.  The lights, bells, and entertainment are so amazing. We stayed at the Mandalay Bay Hotel. My absolute favorite part about Mandalay Bay is by far the private cabana. You get your own cabana guy, private pool, and a masseur. What a relaxing place to be.
During my stay, I noticed that everywhere I looked I saw a logo for Mandalay Bay. Mandalay Bay is on everything from their slot machines to the chocolates that they leave on your pillow when they turn down your bed at night.
I really have never seen or noticed the logo prior to my trip.  Now when I see the Mandalay Bay logo, I can't miss it.  I can spot it a mile away. When I see the Mandalay Bay Logo I get a true feeling of relaxation and exhilaration. Wow! That is the power of a logo.
You can achieve that same brand recognition by placing a logo on your vinyl Screenflex Room Divider.  Whether you need to create a secure area in a facility, a backd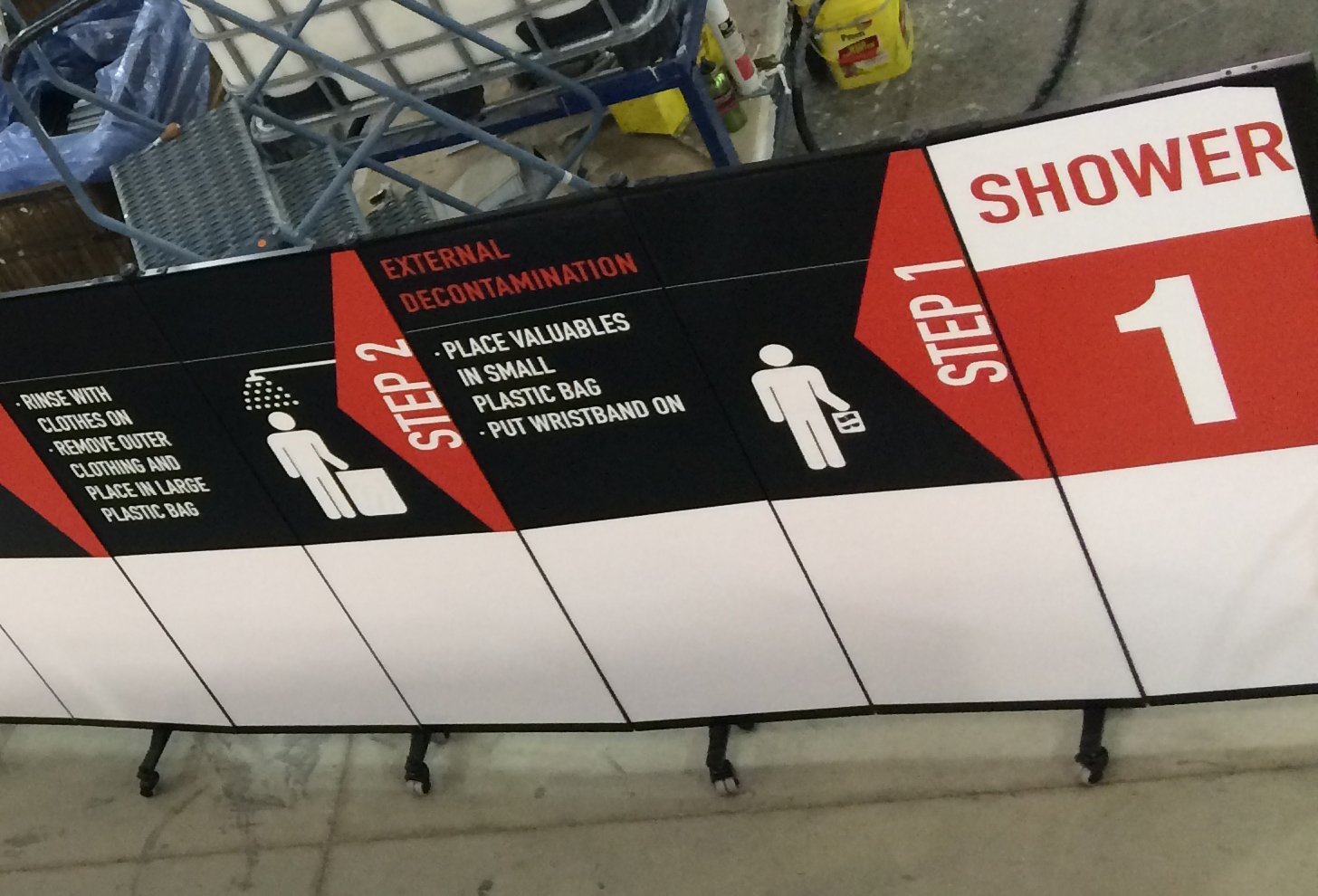 rop for speakers, or section off a meeting area, having your logo on your Screenflex Room Divider showcases your professionalism and commitment to your customers, employees, and clients.
Get your full-color logos and thermal digital prints.  For more information or for a mock-up of your company logo on one of our vinyl covered room dividers contact a Screenflex Sales Consultant. Here is a great customer story on how printed room dividers are helping to bring order in time of an emergency.
Take a look at 5 Steps for Building Strong Brand Equity.  I liked this article