Can Room Dividers Help Me With Sound And Sight Distractions?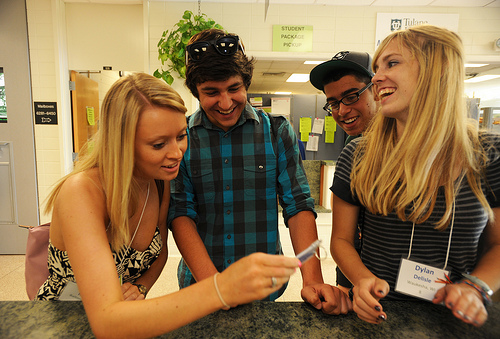 If you are wondering if Screenflex Room Dividers can help you with sight and sound distractions in your classroom, gymnasium or just about anywhere, the answer is yes!  Keep on reading to find out why.
When you have a limited number of rooms that force you to share a space with multiple groups, do you feel the noise level in the room increased by the minute? Do you fight to be heard? This is a typical problem with large groups sharing the same space. Portable room dividers will provide the solution you need and keep those distractions under control.
We have several case studies from recent customers who purchased our portable partitions to divide space and help them with those annoying distractions. These stories will help you understand the power of room dividers. Take a look:
Room Divider Case Studies
How to Divide Space in a Busy Classroom. This video explains how a classroom can be separated into two groups with room dividers while keeping noise and distractions under control using just one room divider.
Room Dividers, Oh the Trill… In an active Sedona resort, room dividers are the key to keeping guests happy.
Room Dividers in the Classroom to Divide Space and Conquer Distractions. On this University's campus, four mini classrooms are created. An impossible feat without room dividers!
Screenflex Room Dividers are backed by our quality guarantee. For over 22 years, we have set the highest quality standards for the manufacturing of our Screenflex Portable Room Dividers providing a superior level of functionality and performance. We are committed to and require uncompromising quality and provide exceptional customer service with every Screenflex product. Complete customer satisfaction is our goal we strive for. We achieve complete customer satisfaction by producing paramount products and services for you.
Questions? Call 1-800-553-0110 or visit us on the web.
People who read this article, also enjoyed:
Room Dividers
Partition Walls