Room Dividers Provide Portability, Flexibility and Optimal Airflow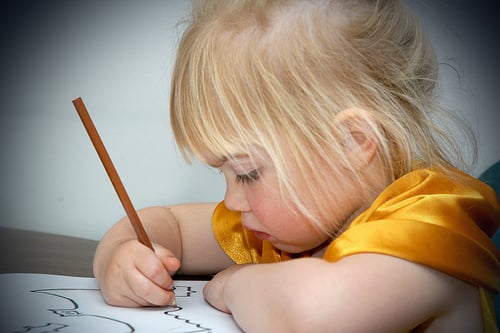 After searching for a room divider that would allow for portability and flexibility, Head 2 Toe Learning Center in Concord, New Hampshire looked to Screenflex for their room dividing needs.
Floor to ceiling accordion style room dividers needed to be replaced.  The original ceiling to floor dividers was dark, heavy and did not allow enough light into the classroom.  Head 2 Toe selected two 6'8″ x 24'1″ acoustical dividers to complete their toddler classroom.  After the new Screenflex dividers were placed, teachers and students noticed the immediate difference. They are able to pull back the dividers easily to combine the classroom and the large gymnasium and the new walls allowed for more natural light and better air flow.
Hannah comments:
"Our new Screenflex walls are fantastic!  They are not as tall, so our smaller toddler room has more natural light and air flow.  They are also much safer, and extremely sturdy.  We also enjoy the convenience of being able to use Velcro to put posters and child artwork on the walls".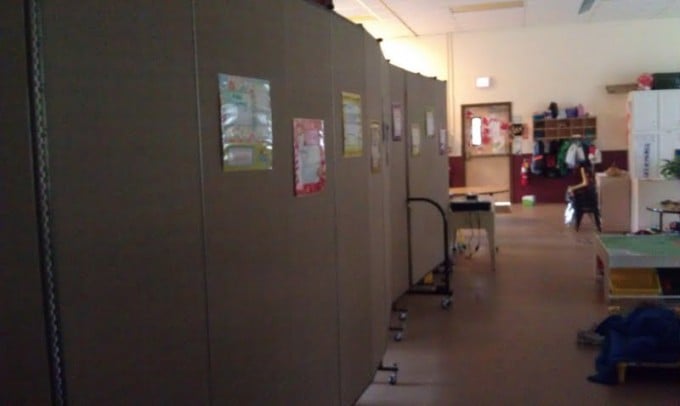 Head 2 Toe Learning Center is a strong family oriented pre-school that opened in 2008. The establishment includes a learning center for toddlers ages 12 months-3 years as well as a 3, 4 and 5 years old pre-school.  Several students have a sibling also attending the school. Teachers of Head 2 Toe are very hands on and believe in lots of play time and socialization.  This morning the kids carved pumpkins for the fall holidays. They often cook together and offer a dramatic play area for the students that changes monthly. This month the play area carries a fire department theme.
One of the favorite activities for the teachers and families of Head 2 Toe is the annual family potluck dinner. Students look forward to this event every year. It's a great way for parents and teachers to get to know each other.
It's only October and the bond between the students and teachers have already grown. Winter sports are in the air and a couple of the teachers will attend their students' hockey games this weekend. For more photos of how others are using Screenflex Room Dividers, take a look at our photo gallery.
Thank you, Head 2 Toe.  You have a wonderful program and we hope you will enjoy many years using Screenflex.