Buffer Sound and Sight Distractions With A Screenflex Room Divider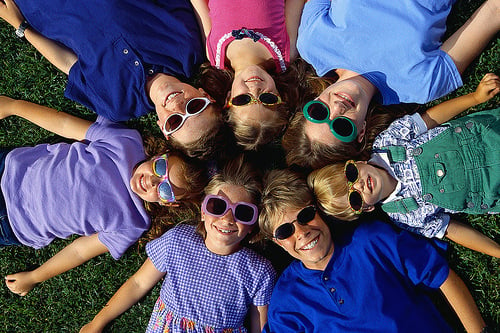 Room Divider Magic
Using a room divider or two in a large space can really help to keep distractions down to a minimum. It's amazing how a chaotic room of 25 kids or even adults can be transformed in an instant by pulling open a room divider.
We could have used a couple of dividers ourselves back in the day. One Friday, our youth group split up into 5 groups. There were approximately 6 kids in each group. We were supposed to make up a short skit showing either forgiveness, all knowing, holiness, truth or compassion. We pulled papers out of a hat with the descriptions on them and broke into our groups. Everyone was laughing and talking really loud. Kids were pointing at each other from across the room & things got a bit crazy. It was hard to completely separate from the other groups which made talking and planning a bit difficult. Well, that was before portable room dividers.
Many churches and schools have found it much easier to use a room divider to divide space and control distractions. St. Francis Church in Lake Zurich offers their church basement to various organizations. Ela Soccer, religious education, addictions groups, women's groups as well as around 60 different ministries share the same space. The administrator mentioned that several room dividers are always set up but the configurations are never the same. Groups that share the space love that the walls are easy to move and set up where they want them and when they want them.
Try pinning up artwork, class assignments, decorations or photos on our tackable panels. Hang a dry-erase marker board over the divider or purchase dividers with built-in marker boards on several of the panels! The choice is yours.
People who read this article, also enjoyed:
Room Dividers
Partition Walls