You had me at Vacation Bible School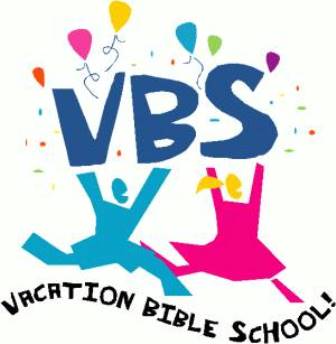 If it's mid-July, that means it's Vacation Bible School time across much of the country.   Vacation Bible Schools aim to make the Bible more understandable for elementary aged children by teaching religious education through stories, Bible readings, skits, songs, crafts, puppet shows and other activities.   Also affectionately known as VBS, the concept has grown from its humble Baptist beginnings in 1894, into a multi-million dollar enterprise spanning many denominations.  Publishers now sell program packages with specialized curriculums centered around kid-friendly themes.
From Humble Beginnings
D. T. Miles, a public teacher by profession who also taught Sunday school classes at her central Illinois church, developed the first VBS.  She struggled with being able to properly convey the amount information she wanted to in such a limited time each Sunday.   Initial Vacation Bible School camps were lengthy programs by today's standards, with many lasting up to 5 weeks.    Shortly after she began her programs, others began using the VBS model to create camps for inner-city children.  Then, according to a  Wikipedia article, Dr. Robert Boville of the Baptist Mission Society began promoting the program to other Baptist churches, establishing a handful of summer schools which proved very popular.   As a result, in 1922, he founded the World Association of Daily Vacation Bible School.    The first printed curriculum package was printed by Standard Publishing in 1923 and is still one of today's more popular publishers.   In 1926, the Southern Baptist Convention went on to publish their own Daily Vacation Bible School Guide, and today, more than a dozen publishers compete to be the VBS program publisher of choice.
Party in a Box
In something akin to the Academy Award nominations, Vacation Bible School directors eagerly await the release of next year's program package themes.  Modern day packages center around various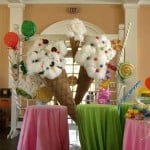 themes and include more than just a curriculum.   Coordinators are able to make use of planning calendars, budget spreadsheets, and suggestions for games, food menus, crafts, decorations, and SWAG items.  These extra items are of course available to buy, but the recent popularity of idea sharing sites like Pinterest has helped to turn Vacation Bible School programs into works of art.  Church members are letting their imaginations and skill run wild to create high energy visual eye-candy for their VBS students.  In short, today's Vacation Bible School programs are most certainly not anywhere close to what your VBS experiences were.
Screenflex Dividers Go to Vacation Bible School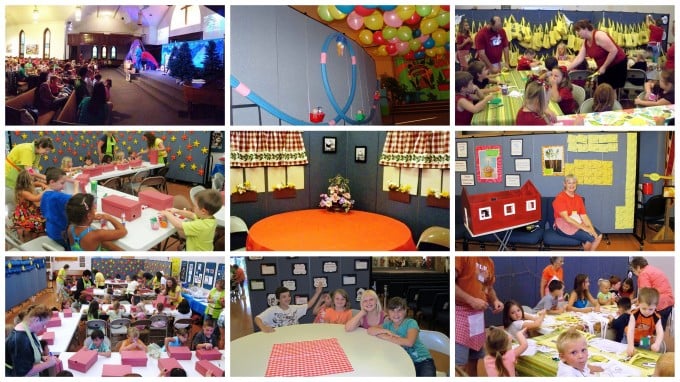 While exercising their imaginations, many planners realize they can use their Screenflex units and enlist them for their Vacation Bible School programs.   Screenflex dividers are perfect for creating backdrops, as tack boards for presenting concepts, and to divide space.  Many VBS programs have stations set up for different activities, and  Screenflex dividers are an easy way to add flexibility to your spaces and allowing you to work with children of different age groups and needs.
Vacation Bible Schools are as relevant today as they were in the 1890's.  Providing students with kid-friendly surroundings where they can take the concepts learned in Sunday school, and gain a  deeper understanding of the Bible stories.   Need to find a local vacation bible school for your kids?
Are you a Screenflex customer who has used one of our products for your VBS?  If so, please email your photos to [email protected], and we'll add them to our Sunday School photo gallery and send you a special gift.
People who read this article, also enjoyed:
Room Dividers
Partition Walls