Traditional vs Modern Church ~ Is it Important How We Practice Our Faith?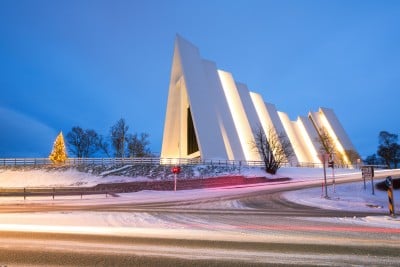 It seems to me that churches and church services have changed a bit from when I was young. Sometimes I drive by a modern church building and wonder at the design which is sometimes far removed from what I am accustomed to.
Let me start by saying that I unbiased in my quest for understanding which is better; traditional or modern church style. I find it fascinating how one faith can attract so many different types of followers. After all, Christianity has roots that go back to… well, when the earth was created! And yet the truths and meanings of the word have not varied, except for possible clarifications, over the centuries since they were first spoken and later written down.
It is therefore, a faith of our oldest traditions. And yet, shouldn't our faith follow a modern expression? Should it not advance along with our ever-changing culture? Or, is how we celebrate our faith, which is perhaps the most important aspect of our entire lives, something that should not change one iota from its original form?
This is not a question of which denomination you choose. Although extremely important, this is more a question of changing with the times. Church community, doctrine, liturgical style, formality, dogma and design of everything from choir robes to the architecture of the building itself all play an integral part in how a church draws in its followers.
For many years church styles and practices seemed to have remained constant. Changes took place gradually and only after much deliberation and exploration, but now it seems the shifts in styles and presentations change at lightning speed.
Perhaps this is in response to a need to draw in younger or more modern thinking worshipers. In our rapidly changing world with instant access to news stories, cultural trends and popular entertainment "connected" individuals seek untraditional ways to worship and express their faith.
Modern churches are more focused on community, world affairs and a more entertaining style of delivering the word of God. The same word that was written down on parchment so many years ago just now delivered in a more stylish package.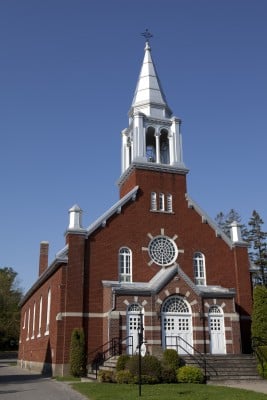 Traditional churches, on the other hand, are focused and consistent with their message that God's commandments, promises, and love are unwavering. They reinforce this with the style and method of delivering these truths being as constant as the house they worship in. They rely on tradition to help remind us that although the world is changing around us, God's commitments to his children never falter.
Whatever decisions on the style of worship you and your family choose, we should all recognize that God created us as unique individuals. As we were created free to be faithful, we are also free in how we wish to honor this faith. I for one know that I can sometimes be quite critical of other people's choices in life, especially when they differ vastly from my own, but I find I am constantly reminding myself that "what" our faith is, is more important than "how" we celebrate the joy and mystery of that faith.
People who read this article, also enjoyed:
Room Dividers
Partition Walls