How Do Screenflex Divider Panels Help With Sound Control?
While Nothing Can Eliminate Sound ~ Screenflex Sound Control Dividers Absorb Sound
Our most frequently asked question regarding sound is, "Are Screenflex portable walls sound proof?". The answer, of course, is no. Our partitions are not 100% sound proof.  Our portable walls do, however, help to control sound. Take a look at how our sound absorbing panels work.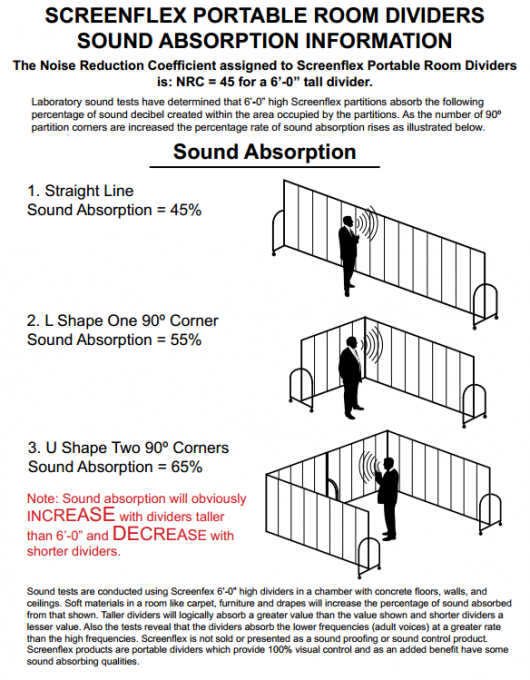 Helping with sight and sound distractions are two of the top reasons why our customers choose Screenflex. A couple of examples showing our acoustical walls in action are seen at the Sedona Summit Resort and Fairview Elementary School. Both customers found it necessary to find a product that would help to eliminate sight and sound distractions. In both instances, Screenflex was able to provide a product that would help them to achieve their goals. Read these exciting stories about how Fairview and Sedona are using their Screenflex walls and what they are saying about them.
People who read this article, also enjoyed:
Room Dividers
Partition Walls