Employee Highlight of the Month~ Rita Hernandez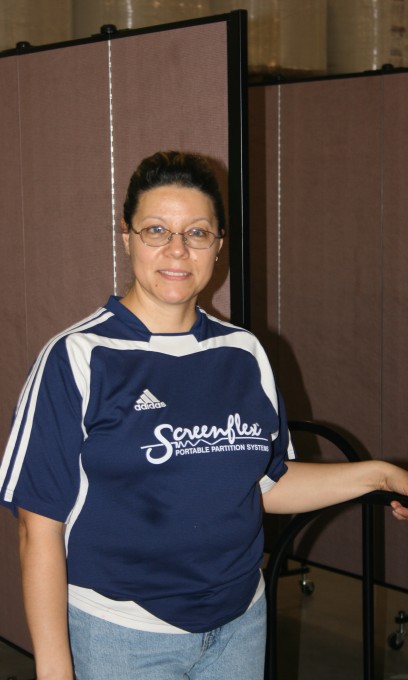 Rita Hernandez-Screenflex Employee Highlight of the Month
Our employee highlight this month is Rita Hernandez. Rita has worked here at Screenflex for over 16 years.  She lives close by and has one son who is in middle school.
When I asked Rita what she does for Screenflex she told me, "Everything"! Her favorite panel material to work with is our vinyl.
One of Rita's favorite memories at Screenflex is going to the Christmas parties every year. Rita shared, "The parties are always fun and John always treats us like family". She enjoys seeing everyone at the parties.  Rita says, "It is a nice reunion for everyone".
When Rita is not at Screenflex, she likes to watch television. Her favorite shows include an entourage of Mexican soap operas. Rita's absolute favorite soap is Palabra de Mujer.
Do you share Rita's favorite vacation spot? It's Ixtapa! Breathtaking and beautiful Rita shares her love for Ixtapa with many!
We are happy to congratulate Rita as our Screenflex Employee highlight of the month!