How to Choose the Best Assisted Living Facility: Taking Care of Aging Parents
As our parents begin to age, many new challenges can arise regarding their care. A decision that most adult children have to make for their loved ones is not only the choice between at-home care or assisted living but also the quality of care. In the case of the latter, there are a lot of factors to consider when choosing an assisted living facility. Here is our definitive list of grounds to consider when selecting the right senior care facility for your loved ones.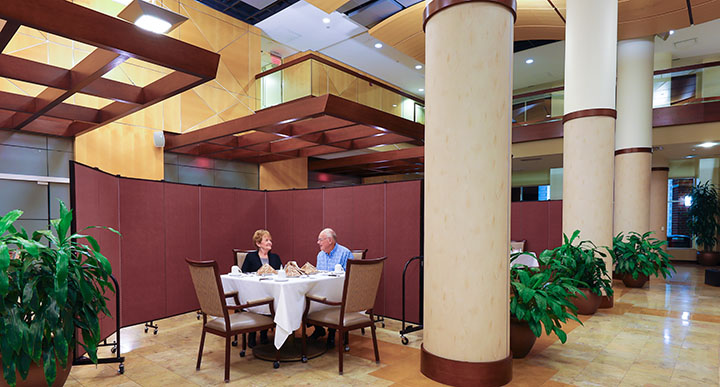 Budget
The first part of any senior care search is considering your parents' budget. There are a lot of different tiers of assisted living, some more expensive than others, but also that offer more features. However, there are usually a lot of factors to include to make the monthly cost more affordable. 
Long-term care insurance
One type of insurance greatly beneficial for the sunset years of anyone's life is long-term care. This insurance helps cover the cost of assisted living and other services for seniors. Another good perk about long-term care is that your parents don't have to invest in it your whole life. The average age to buy this type of insurance is typically in their 50s or 60s. 
Health insurance
As part of the aging process, healthcare becomes more of a necessity than in most of our earlier years. Since most assisted living facilities have nurses on site, part of the cost includes some healthcare. If your parent is at the age to receive Medicare, you can cover some of the medical expenses for your facility. Medicaid also can help pay for long-term care. Speaking with your parent's health insurance can help you see what is left to pay. 
Social security/ pensions, if applicable
Given that your parent is retired, considering how much income they still have from social security and potential pensions is a huge factor. Especially if your parents don't have the previous insurance listed, payment may be all you have to pay for it. Even though pensions aren't as common as they used to be, they are a great source of senior income for those who have them.
Life savings/ investments
As a last resort, dipping into life savings, IRAs, 401k, or other retirement funds can help you pay for senior care. You never want to drain your savings completely, but speak to a financial advisor to find the right balance of what you can spend in addition to the aforementioned payment methods. Typically, the rule of thumb is to live within the interest of your yearly gains; however, it varies for everyone. 
Shared Facilities
After you have the money all squared away, the next step is to assess the facilities within the budget. While there are a lot of criteria to evaluate, there are a few main areas that are worth investigating.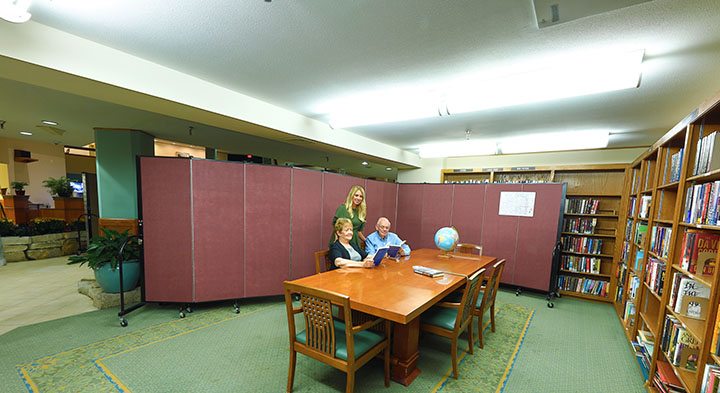 Cafeteria
Most assisted living facilities include food in their pricing, so it is essential to scope out what their cafeteria spaces are like. One question to ask the facility managers could be about scheduled eating times and typical menus. Also, if you or your parents plan to invite large groups for guest meals from time to time, try to ask if you can create a private or semi-private event. 
Social rooms
Depending on the tier of the assisted living, there are likely other standard rooms to use at leisure. For instance, some luxury senior living facilities will include workout spaces, movie rooms, and other extracurricular activities. Private party rooms can also be beneficial for special events. 
Outdoor spaces
Everyone needs time outdoors, and our aging parents are no exception. Something to consider at these facilities is what the outdoor premises look like. Is having a pool important to your parents? Or even just walking (or wheelchair/ scooter) paths? Sometimes, even just a small fountain and picnic spaces in the outside area can make a huge difference. 
Private Quarters
While the shared spaces are important, the private quarters for each resident are paramountly more essential. This is where your parents will ultimately spend the most time, and it needs to be comfortable enough, as their budget allows, for them. 
Kitchen area/kitchenette
In addition to meals prepared by staff, some places will offer kitchens or kitchenettes inside the private quarters. If cooking your own meal from time to time is essential to your loved ones, this might be an important feature.
Separate bedroom/ living space
Other possible factors to look into in the private spaces include whether the bedroom and living spaces are separate or all in the same room. Again, budget plays into this more than anything, but it's a good idea to know whether it's a priority.
In general, these are just a broad overview of what to look into for your family. Choosing the right assisted living facility can be a long process, but it's ultimately worth it to make sure you or your loved ones can be comfortable as they enjoy their sunset years.