What You Should be Doing Now For Your Children's Ministry
Summer is an interesting season for church events and ministries.  I know that it may seem odd that I used the word interesting to describe chur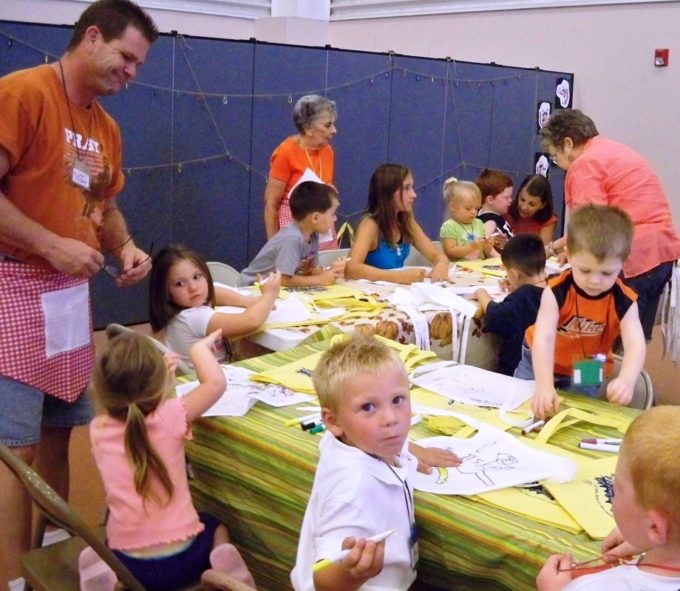 ch ministry, but Summer is a time where many churches experience a flux in attendance due to family vacations and obligations while some ministries are in full-swing hosting summer camps, and other ministry teams go on hiatus during the Summer months to recharge.  However, it also an excellent time to capitalize on the energy of the season to begin planning your Children's Ministry goals, events, and procedures to ensure a smooth start to the new ministry season.  So, grab a big calendar, pencils, sticky notes, and let's start planning.
Choose a Theme-It is vital to set the theme and tone for the upcoming ministry year. Will the children's ministry teachings parallel the main church's ministry goals?  Or will it stand alone?  Once a theme is set, it is important to find a curriculum that corresponds with the subject as well as leads each child towards spiritual maturity.  Lessons should be easily accessible to team members.  Consider using a web sharing site or a portal on your church's website where team members can download the lesson plans each week.
Review and Reevaluate- Take some time to converse with last year's ministry leaders to review what worked and what didn't work in your Children's Ministry the previous year. Take notes makes it easier to determine areas that can be improved, added, or eliminated.
Order Supplies- After determining a theme and volunteer needs, it is essential to order supplies to equip the volunteers with teaching the children each week. Create a box with basic classroom essentials; scrap paper, pencils, and crayons. Each week, add pertinent craft supplies, lesson plans, education material, and a take-home flyer for the family to review throughout the week.  Consider creating a storage closet or area (hidden by a portable wall).  Clearly labeled storage bins on sturdy shelving are a great resource to organize relevant craft items, emergency equipment, decorations, and classroom resources.
Space Utilization- Review available classroom space. Prepare for average children attendance at the beginning of the Fall as families are adjusting to the start of the school year and the beginning of sporting events.  However, it is vital to be prepared for an increase in attendance after a month.  Create a map of the classrooms and use your post-it notes to designate which teacher will be in which classroom and note the class size.  The sticky notes make it easy to move the notes around until a definite plan is created. Additionally, equip each classroom with a Screenflex Portable Room Divider to divide a classroom into two areas to accommodate additional students.  Each week have alternate teachers available to staff these classrooms.  If no other classes are formed, the alternate teachers are released from their duties for the day.
Recruit Volunteers- It is best to begin recruiting Children's Ministry staff as soon as possible. Each volunteer will need to complete a background check and participate in teacher training classes.  Class topics include classroom management, teaching material instruction, and review of safety procedures.  Post recruiting information on the church's website, social media channels, and emails.  Be sure to make it easy for people to sign up!
Safety- Providing a safe learning environment for students to grow and thrive is the utmost importance in Children's Ministry. Take the time to review safety procedures, including volunteer rules, bathroom protocols, and emergency entry and exit plans.  All safety regulations and procedures should be posted in each classroom.  Organize a day to clean toys, look for broken toy pieces, clean carpets, and freshen wall finishes.
Parent Meeting-Schedule a parent meeting and advertise the meeting to the congregation. Make sure the meeting is worth the parents' time.  Communicate the curriculum objectives, new procedures, and introduce and thank your volunteers.
Outreach Events- A Children's Ministry should host family events to support the families and their mission. Before scheduling an event, look at area school calendars and holidays to limit possible conflicts in the community.  Encourage families to bring neighbors, friends, and family to the event.  Again, post-it notes are a great resource to write down possible event ideas and placing them on the calendar while checking for conflicts or volunteer availability.
A smooth transition to a successful Fall Children's Ministry kickoff takes planning, energy, and prayer.  By following a few simple steps, your ministry will be off to a great start.
People who read this article, also enjoyed:
Room Dividers
Partition Walls