8 Christian Youth Group Activities for Engagement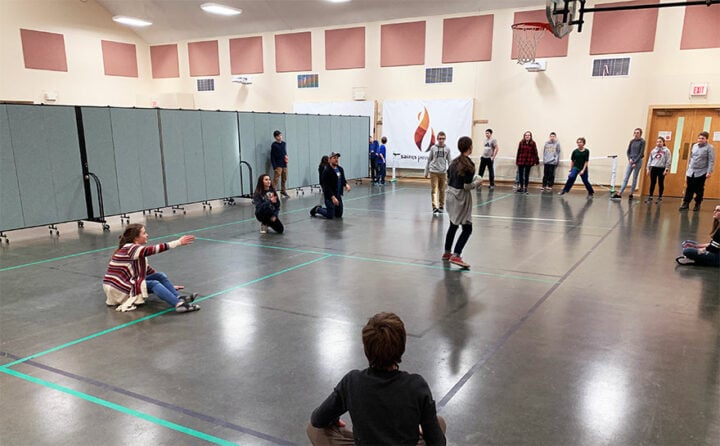 Your church begins with its youngest members. For that reason, investing both time and money into the littles of your congregation is crucial for a thriving community. Although every church looks different in membership size, teaching styles, and resources, you probably have at least a small population of children. By getting these kids together in small groups, you can help them grow spiritually, emotionally, and intellectually. For that reason, your youth ministry leader, whether you or someone you appoint for the role, needs to have an ongoing list of activities they can pull out of their back pocket. A youth pastor should encourage a balance between spiritual, physical, and emotional health for your members. Although these activities will often blend a bit, below are some ideas in each of these categories to keep your Christian youth group engaged.
Spiritual Activities
An easy way to get the conversation moving about spirituality is to discuss the weekly sermon. You, as the leader, can ask your young people to write down something in the speech that they can relate to in their life. There are no limitations, whether it was a Bible verse that someone read or a story that the pastor used. Then, when everyone finishes, you can discuss each person's entry as a group. If your ministry occurs during the week before the sermon, simply use the week before. This action encourages kids to apply religion to their own lives and the importance of multiple weekly visits in church.
Learning about life through the lord should be fun and engaging, especially for younger people. To add some creativity to your spiritual teaching, you can have your students illustrate their interpretation of their favorite Bible verse. The only tools you will need for this are paper and pens, markers, or crayons. This activity is stimulating, creative, and will help keep kids focused on the task. While there are many "official" interpretations of the Bible, kids should also figure out their own understanding. Giving them a creative outlet like this will help them with the process.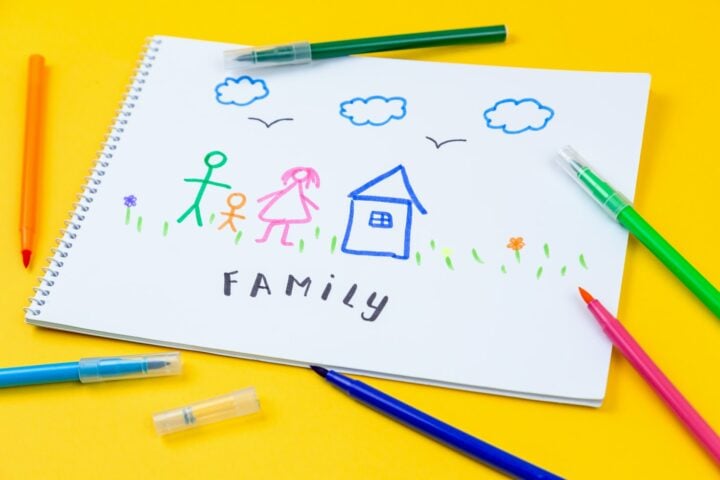 Physical Activities
The list of activities that require physical effort is a long one. However, here are a couple of fun ones with little to no preparation involved.
Just because you introduce an activity that requires movement does not mean your kids have to break a sweat. For instance, in "60, 30, 10, 5," all your kids need to do is act out a skit. For prep on this activity, you can write a bunch of scenarios on little pieces of paper and put them in a hat or bucket. These scenarios can be from the Bible or even a life situation like getting engaged. Then, in teams of two or more, each group has to act out what's on their piece of paper in 60 seconds, then 30 seconds, then 10, then finally 5. Regardless of the scenario, this game can be hilarious and allows kids to creatively show what they know about their spirituality. There are also neverending options for the activity to look different each time.
Dodgeball, Tag, Hide and Seek
Even though coming up with new ideas for your Christian youth group is fun and creative, sometimes you need something in a pinch. Playing an old classic running game like dodgeball or something similar gives your group a way to efficiently burn off energy without much preparation on your end. One way to add a spiritual element is to ask the kids to recite or paraphrase a scripture when they get out for reentry to the game. These games need a large open room like a gym or multipurpose room so kids can safely run and throw without harm to the furniture or themselves.
Passive Activities
If you need an easy activity to fill time while focusing on your students' emotional wellbeing, you can easily let them journal for 10-15 minutes. The journal entry can either be about a passage in the Bible that they particularly enjoy or simply about their life. If you have a weekly theme, they can try to base their writing around it to foster a greater discussion. This activity greatly helps with your youth's emotional health since they have an outlet to get things out on paper. By journaling about God, family, or just their life in general, kids can feel a closer connection to the church itself.
Game Night, Bonfire Night, Movie Night, and more!
Sometimes kids need a break from learning and growing themselves, and as a Christian youth group leader, you can offer them that. In lieu of a lesson, try having time together to just hang out. If the weather is nice, you can have a campfire night where you roast marshmallows and make smores while connecting with nature. You can also have the classic crowd-pleaser of a movie night where kids can hang out together and relax. Tell them to bring blankets and pillows and their favorite snacks to set the tone. While these outings may not be directly related to Christ, they allow your students to bond with each other and help them associate church with having fun.
The list of Christian youth group activities doesn't just end at this one. In reality, there are countless ideas you can bring to the table when you are a youth pastor. Having a few good ideas in your back pocket will help your youth group not only have fun but also thrive.
People who read this article, also enjoyed:
Room Dividers
Partition Walls