Back to School Means Savings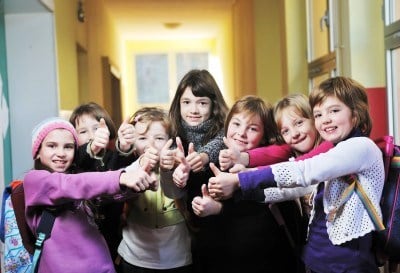 Back to School?  But It's Only the Fourth of July!
Every year, it seems the kids are barely out of school and before you know it, the Back to School displays and sale signs are going up in stores.
No Time Like the Present
Back to School time is a great time of year to take advantage of sales and to stock up on clothes and supplies at a discount.  And as any mom will tell you when the school supplies and sales appear, the unofficial countdown to the first day of school begins.
The other event it signals is school registration time.  This is the time when schools are busy tallying enrollment, studying class sizes, making classroom assignments, and fretting over the need for more space.
Screenflex to the Rescue with Back to School Savings!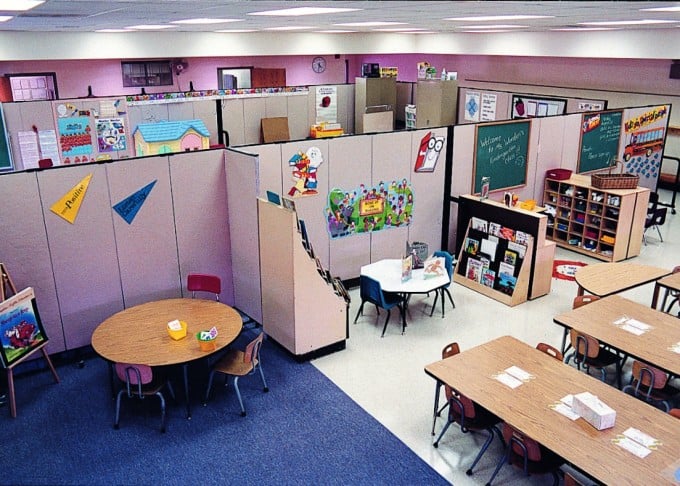 When your school is tight on space, make use of the space you already have in the best way you can, by dividing it!  Space for temporary classrooms can often be found in the most unusual places.  Using Screenflex portable room dividers can save your facility thousands of dollars in remodeling costs or investments in mobile classrooms. Because our dividers are temporary walls, a lunchroom can be used to hold two kindergarten classes in the morning, easily store away for lunch at noon, and return to hold more classes in the afternoon.
More Than Just Temporary Walls
But our room dividers are for more than just creating temporary walls.  Nope!  In reality, Screenflex room dividers live a double life.  When not being used to divide space, Screenflex room dividers:
Funnel traffic at registration events and parent/teacher nights
Maintain student privacy during health screenings or to separate students in the nurse's office
To reduce potential distractions during testing
Create theatrical backdrops
Display anything!  Go ahead! Use tape, pins, and staples on their completely tackable surface
Screenflex dividers you have options.  In addition to having a choice of 36 sizes and 38 colors, you can add other options such as:
Your school's logo or another image across the width of the divider, or on individual panels
Doors and windows
Wall mount attachments and multi-divider connectors
Artwork and chalkboard hangers
And because space is ALWAYS a concern in your facility, Screenflex dividers fold down with ease (A one-person job!) and store away compactly.  Our largest unit collapses to a 3′ by 2′ footprint and can fit through a standard doorway.
Your Back to School Problems Solved
So if your school has found itself on the short end of space, take advantage of our free design service and send us a sketch of your space and needs.  We'll find you the most cost-effective ways to solve your problem because that's what we do; solve your space problems… by dividing them!  Back to School savings with Screenflex has made solutions more affordable, right when you need the space and the savings.
Just in time for back to school, call one of our customer service representatives at 800-553-0110 for a free space planning consultation, you'll be glad you did!
People who read this article, also enjoyed:
Room Dividers
Partition Walls