4 Steps to Maximize Your Seminar Center
Banquet halls and conference centers can have a variety of uses to rent out for events. From weddings and receptions to large business conferences, the options to rent out these facilities are endless. If you run a hotel or conference center and want to specialize in business seminars in particular, here are some considerations to prep your facility.
1. Portable Walls
When renting out your space for a seminar, you may have to adjust it depending on the size of the crowd temporarily. If your capacity is set for 1000 people and the workshop booked in the space is only for 100, use temporary walls to tighten up the area. The goal of most conferences is to sell out the attendees. If they don't fill up seats for whatever reason, portable walls can help make the room seem "full." When you choose movable walls instead of the ceiling length dividers or curtains, you can have more flexibility to accommodate any event size.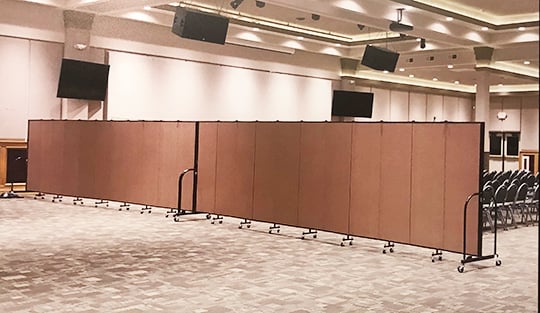 By using Screenflex portable room dividers, the event team can organize the partitions directly next to the seats and effectively hiding the other half of the hall. This second half can also be used for breakout rooms or even give privacy to the bathroom areas. When the facility needs to hold more attendees, these dividers can move to the side of the room or in storage for later use. These dividers also have a honeycomb core that helps absorb excess sound.
2. Acoustical needs
In any large room, it's necessary to have the right acoustical needs covered so the sound is not too loud or too quiet. These spaces typically have high ceilings, and soft materials to minimize excess noise. If a banquet room has concrete banisters or flooring, add acoustic elements. Concrete is a heavy material that reflects a lot of sounds. Typically in a business seminar, the speakers use microphones to amplify their voices. This density means the sound will lose its clarity and gets confusing to listen to when amplified. To isolate the loud vocals, the room needs to absorb sounds to make it bearable for listeners.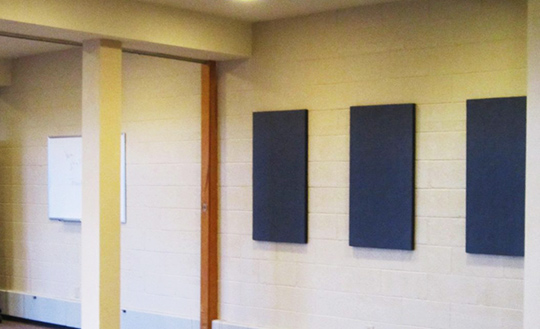 Acoustical panels are an excellent option to absorb sound instead of reflecting it. Screenflex Acoustical Wall Panels come in six heights and two depths for any sound absorption need. These panels are not only functional but also add a decorative piece to the room as well. This design also adds to the professionalism that a seminar center needs.
3. Technology
Since these are business events, most event hosts will inquire about accessible technology. The bare minimum is to supply people are microphones and other A/V equipment. If your venue's capacity holds more than 100 people, have microphones to enhance the sound experience. Many seminars hosts will need access to PowerPoint or other presentation tools. If the audience size is large enough, invest in monitors for the stage to make it easier for the people in the back to see.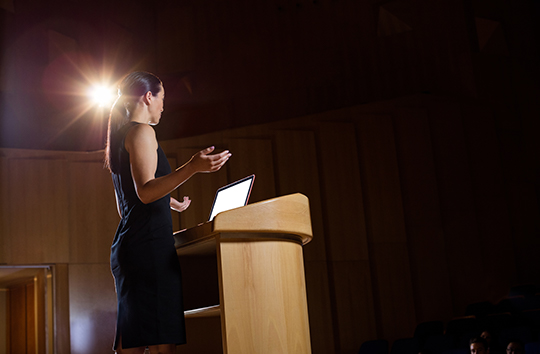 4. Wifi
Having a reliable Internet connection at a conference is very important. Audience members and speakers alike will be relying on the internet for posting promotional social media messages, taking notes, and researching information. Plus, in general, WiFi is a societal norm, and people want it anywhere and everywhere. By supplying the internet and other tools, these attendees will be more likely to recommend your venue to others as well.
Conclusion
Prepping your conference center for a business seminar can be daunting, but following these steps can help make sure the facility is ready. Now you can book more people in the space and revamp it to be the best in your area.
People who read this article, also enjoyed:
Room Dividers
Partition Walls