The Benefits of Using Rolling Temporary Walls For Aviation Facility Management & Security
-Temporary Walls Essential for Aviation Security
In today's world of hyper-vigilant airport security, crowded TSA checkpoints and long waits have become the norm. Gone are the days of passengers arriving an hour before their flights.  Or having loved ones see you off at the gate.
Airports must manage crowds to allow only ticketed passengers to pass through security and board their planes in a timely manner. The same is true for arriving passengers heading to either U.S. Customs and Border Protection (CBP), connecting flights or baggage claim areas. Managing these large crowds is also vital for security reasons.  One of the most efficient ways to manage passenger flow and contain large crowds is by erecting portable temporary walls.
The use of temporary walls for managing passenger flow is a cost-effective way of moving crowds and maintaining order in security areas.  Screenflex Portable Walls are ideal for these situations because units quickly roll from one area to another, roll into place, and unfold, and all by only one staff member.
Screenflex portable walls come in 36 lengths and heights and also 38 woven fabric or vinyl combinations. In addition, Screenflex manufactures an acrylic Clear View, portable temporary wall for use in airports and other public facilities, when there is a need to partition an area, but still maintain clear sight lines.
Temporary Walls For Use In TSA Screening Areas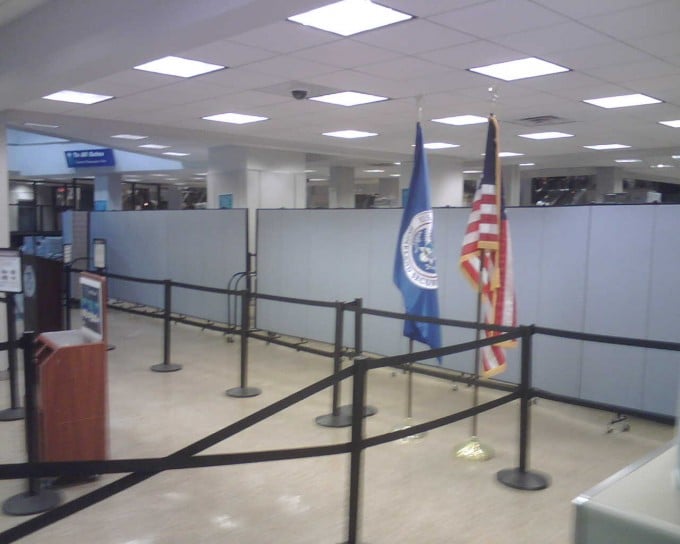 Screenflex Portable Walls setup instantly. Add privacy or maintain order in terminals or screening areas. When not in use, they store compactly in a 2′ X 3′ space.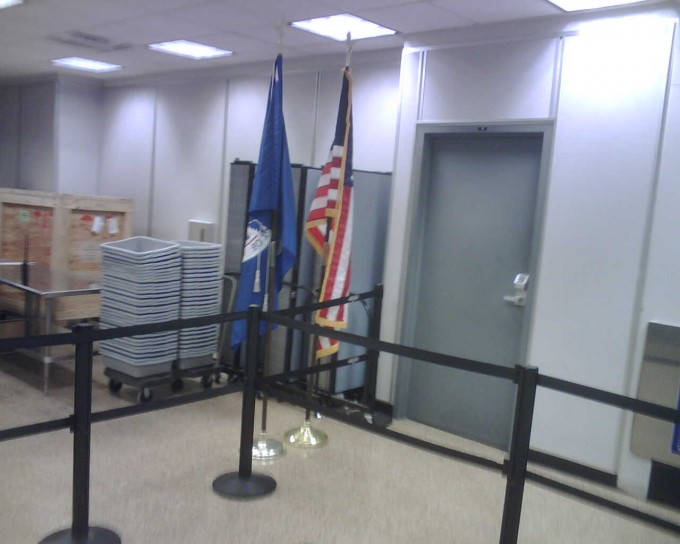 Screenflex Portable Walls Cordon Off Out Of Service Areas
Keep passengers from wandering into an out-of-service or maintenance areas by
Having the ability to quickly use a temporary wall makes it easier to maintain crowd control.  Whether it's keeping passengers from wandering into a restricted area or guiding passengers.  Portable room dividers work to meet the needs of an ever-changing Aviation environment.
Better yet, Screenflex is a GSA certified supplier, ready to meet your needs. Phone us today at 800-553-0110.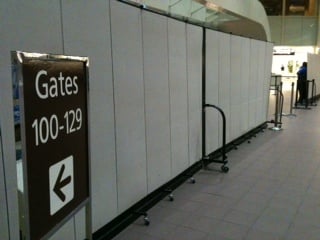 People who read this article, also enjoyed:
Room Dividers
Partition Walls