Room Dividers Create Ideal Classrooms for St. Andrew's Ministries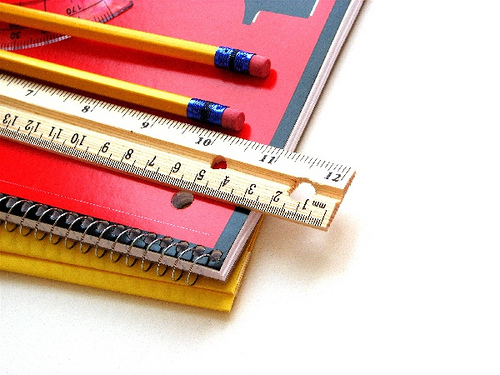 Temporary Classrooms with Room Dividers
Another example of how Screenflex creates temporary classrooms is demonstrated at St. Andrew Church in Abilene, Kansas.  Two room dividers work as the perfect solution to create classrooms for religious education held weekly at the church.
History Of St. Andrew
St. Andrew Church in Kansas, has been serving the Abilene and surrounding areas for over 136 years. Established in 1875, St. Andrew, a Roman Catholic faith church of the Diocese of Salina has grown to share and worship with more than 370 parish member families. One of St. Andrew's wonderful ministries, is teaching 140 preschool and elementary school students.  Religious education is also offered on Wednesday evenings to students in Kindergarten through High School.
Dilemma
With so many ministries sharing the church building, St. Andrew found that they needed to add extra classrooms to the parish basement. Other activities are also be held in the parish basement on different days during the week and over the weekend so a temporary solution was necessary. In the summer of 2011, St. Andrew ordered two Screenflex room dividers.
A Solution for St. Andrew Ministry
What a simple solution!  Set up two portable partitions on Wednesday afternoons before religious education begins and create three classrooms for students then fold up and store the dividers after classes on Wednesday evenings. According to Barbara Brittan, set up and fold up takes only a couple of minutes.  Standard room dividers have a pyramid shape so they are safe for curious children. Panels are tackable and great for displaying artwork and presentations.  One person can easily open and close the room dividers and put them in their place.
Barbara Brittan comments:
We are very happy with the partitions.  We purchased room dividers to create three classrooms to our church basement. We especially like the portability and ease of the partitions.
More Reasons To Use Room Dividers
For other examples of how Screenflex has helped a school and church. Quentin Road Preschool in IL has used Screenflex room dividers for over a decade. Take a look at this exciting story and the many uses Quentin Road has had for room dividers over the years.
Our Sincere Thank you!
Thank you St. Andrew for your purchase.  We are happy to hear that you are enjoying your room dividers.
Screenflex