Amazing Room Divider Transformation
Gorgeous After Room Dividers!
Room Dividers work well for dividing large rooms into smaller rooms.  I love the way New Hope Baptist Church has completely transformed their fellowship hall into an amazing new space!
Before Screenflex, several home-made partitions divided up the Sunday school groups.  Beautifully painted pictures set a peaceful atmosphere for Sunday school and Bible study.
As New Hope started to grow, the home-made partitions were very useful and created the extra classrooms they needed.  After many years, the members of the church decided that they should either make more partitions or replace the old partitions with new ones.  With lots of new members, New Hope administrators wanted to give even more classroom space for Sunday school, as well as giving the fellowship hall a new and updated look.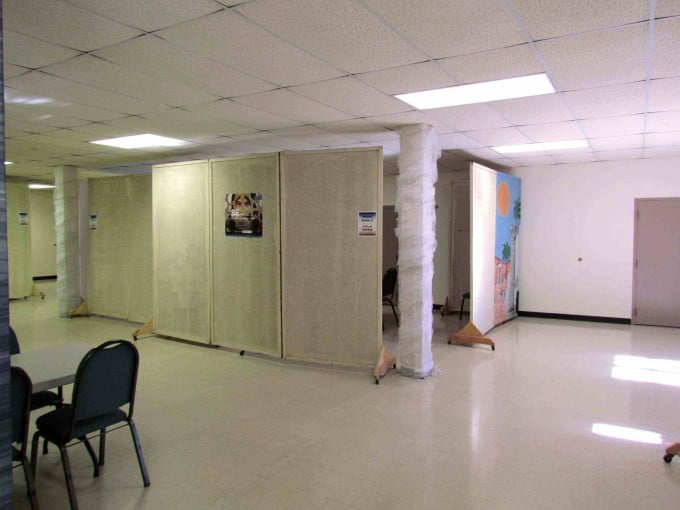 The old dividers were starting to show some wear and were a bit bulky. They also took up lots of floor space when not in use.  New dividers would need to be compact and easy to store.
Amazing Room Divider Transformation!
One 24'1″ room divider and 8, 16'9″ room dividers were purchased to create new classrooms in the fellowship hall. As you can see by the photos, there is an amazing difference with the look of the new room. Great room divider transformation!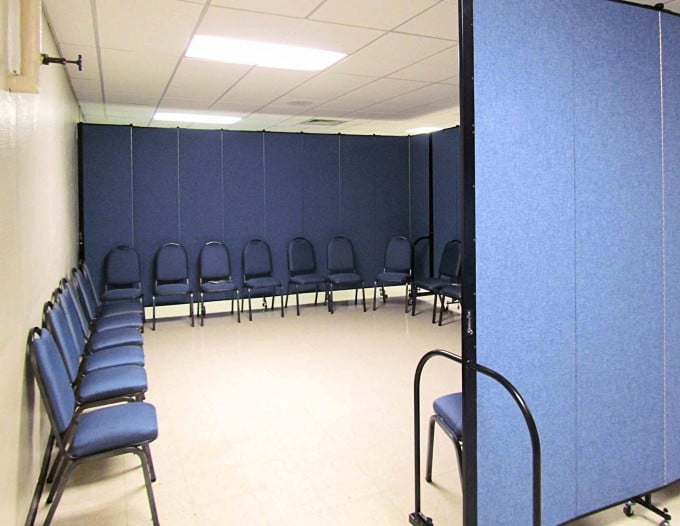 Who knew that with just a few changes, and adding a few Screenflex Room Dividers, the New Hope Baptist Church fellowship hall could be transformed into such an amazing and updated room.
People who read this article, also enjoyed:
Room Dividers
Partition Walls