Room Divider Art Display At Salvador Elementary School in Napa, CA
Salvador Elementary School in Napa, California purchased two Screenflex dividers in the fall of 2011 to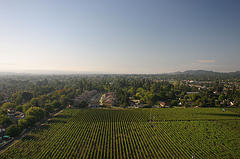 divide space in their multi-purpose room. The school enjoys the ease of using the dividers for several events and daily activities. Possibilities are endless with the right room divider.
For example, music classes can take place without disturbances. Lunchroom personnel can also set up behind the scenes with no distraction to students and teachers during class time. Room dividers also hide or cover projects and display art projects.
Just this past fall, Salvador Elementary School held an Octoberfest for students and parents. Screenflex room divider art displays acted as gallery space for students beautiful artwork. Take a look at the photos below.
The Arts are the key to the success of Salvador Elementary School. Salvador Elementary School, built in 1868 and named after rancher Salvador Vallejo, is one of the oldest Schools in Napa and was originally lit by kerosene lamp and heated with a wood stove. Reconstructed and expanded for the third time, Salvador Elementary teaches children Kindergarten through 5th grade by the method of Artful Learning.
Using a product that is multifunctional and adaptable creates many opportunities long term. Using an art display that is also a room divider can give you those options and get the most out of your product.
Room Divider Art Display Creates an Exhibit at The Salvador Elementary Octoberfest