Residential Room Dividers Have A Dual Function
A portable room divider provides privacy between a living room and kitchen to create a private bedroom for a guest staying with grandma. A door can be added to your room divider to complete your room.  Additionally, temporary walls used in residential settings, function as both a visual barrier and as a sound barrier.  Screenflex residential room dividers allow you to have your privacy when you need it, and open space when you don't.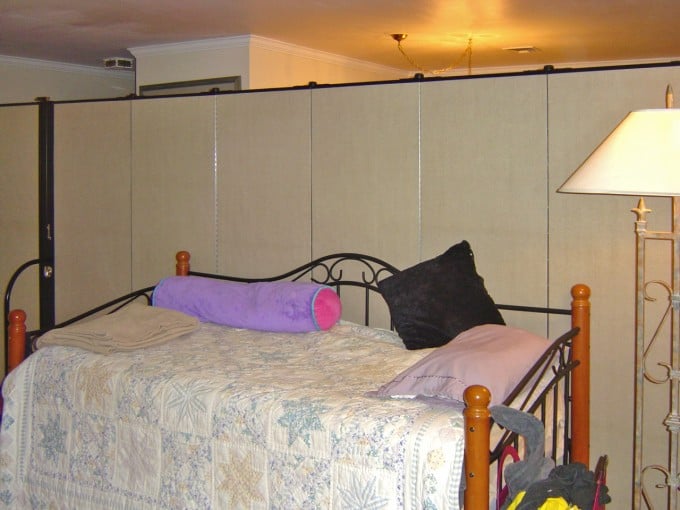 Sturdy, durable and long-lasting, Screenflex portable walls are available in 36 heights and lengths and 38 color choices. Units ship fully assembled and ready to use. Manage the space in your facility with Screenflex. Call us today at 800-553-0110 for a quote or to get a list of customers in your area.