Instant Classroom for Children of All Ages
Market: Education
Use: Charter School, Classroom Partition, Day Care, Education, Elementary School, High School, Middle School, Preschool, School, Screenflex Studio, Sunday School, Training Color: Red/Mauve Length: 11 panel 20'-5" Height: 6'-8" Room Dividers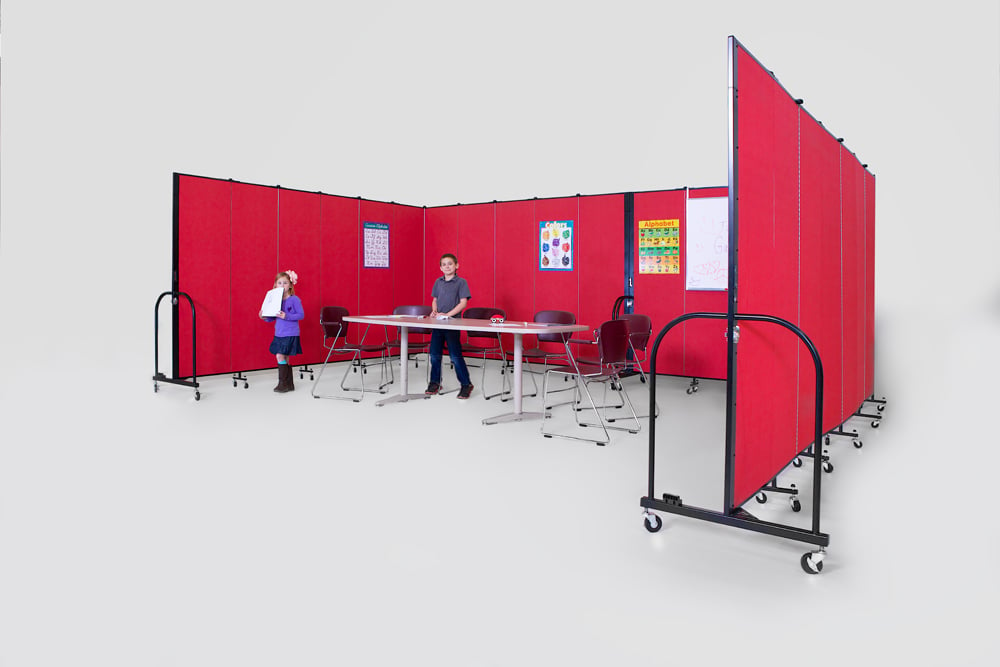 Screenflex Room Dividers ~ The Solution For Creating Instant Classroom Space
Create instant classrooms, conference areas, meeting rooms, pop-up spaces, or private cubicles with Sturdy, durable and long-lasting, Screenflex portable walls.
Available in 6 heights and 6 lengths and 38 color choices to match any decor. Screenflex temporary walls arrive at your door fully assembled, ready to open and put into place. When not in use, they can easily be moved to other areas or folded compactly and stored in a 2′ X 3′ area.
Manage the space in your facility with Screenflex. Call us today at 800-553-0110 for a quote or to get a list of customers in your area.