Portable Partitions For The GSA Sky Harbor Airport
The GSA uses Screenflex to help them with their portable partition needs at the Sky Harbor Airport, Pheonix Arizona.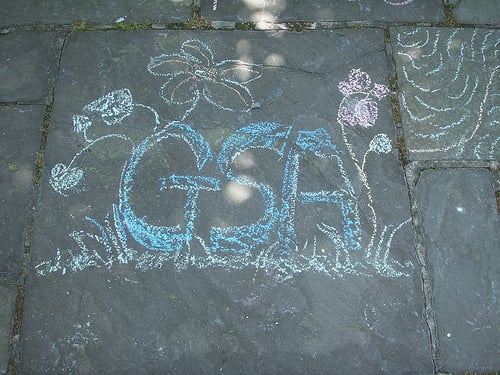 Two hundred feet of portable partitions were purchased by the GSA.  The plan is to use them primarily for maintenance and safety purposes.  Nine 6′ portable partitions will be used throughout the airport for various reasons.
Renovations
When renovations are underway partitions will provide temporary walls to separate the airport from the construction area. Partitions keep employees and patrons safe and keep unsightly construction debris hidden. Safety is key. Partitions can keep large tools and other construction materials covered.
Portable Partitions Provides Sleeping Areas
Screenflex might be used to create sleeping areas for travelers.  In the event that there are mass flight cancellations,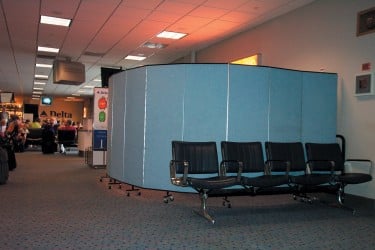 patrons can feel comfortable knowing that they have a place to rest. Using acoustical panels can help to absorb sound and help to keep sleeping areas private.
TSA
Everyone who travels goes through screening areas by the Transportation Security Administration (TSA). When there are high travel times portable partitions can be used as additional screening booths. Screening areas are operated by Transportation Security officers.  They are set up to make sure that terrorists can't bring anything not wanted on the plane.  Although the security checks are time-consuming they are necessary.
Barrier
Portable Partitions can help the GSA to designate a closed terminal or re-route traffic to a different terminal. Because of its portability, anyone can roll the partitions into place. One person can easily set up the dividers in seconds.  Clean up is just as simple.
Screenflex Commercial Edition has been approved and is listed with the General Services Administration Federal Supply Service.
GSA Contract Number-GS-28F-0044V
There are eighteen days until the federal budget year ends.  Screenflex can help your facility with your divider needs.  Choose from 36 colors and various heights and lengths.