Emergency Assistance Grant for Non-Public Schools
Emergency Assistance for Non-Public Schools Illinois State Board of Education
While the world is continuing to move forward from the Coronavirus, it's no secret that there are still many repercussions affecting schools and other organizations. However, as they say, necessity is the mother of invention. Now, state and federal governments introduced new forms of aid to ease the consequences of a post-lockdown world. Regarding private schools, the CRRSA Act (Coronavirus Response and Relief Supplemental Appropriations Act in 2021) provides relief with the help of some specific vendors. As a registered vendor for this emergency assistance grant, we thought we'd share some highlights and frequently asked questions about this aid and why Screenflex is an excellent choice for your school. Here's what you need to know:
What is the emergency assistance grant for?
This grant, in short, is meant to help teachers in the state of Illinois whose classrooms faced disruption because of COVID-19. The list of approved items has to do with public health rules and regulations. Some approved services for the grant include sanitation supplies, PPE, ventilation systems, training, professional development, and physical barriers for social distancing. For the complete list of approved services, view the Office of Elementary and Second Education.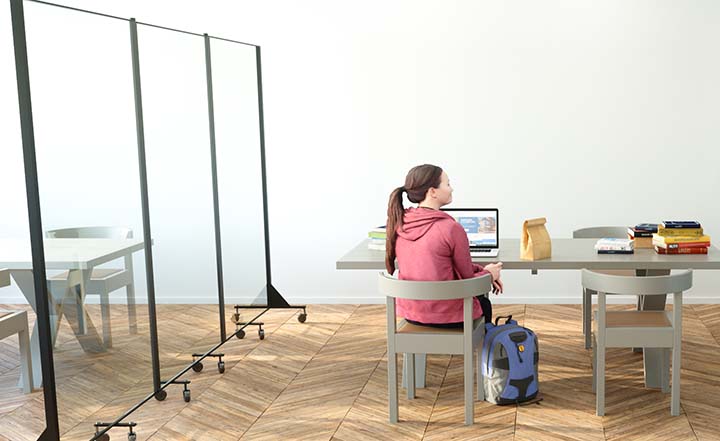 What kind of grant is it?
This is a Formula Grant. A formula grant is state-managed, non-competitive funding based on a predetermined formula. Even though you do not compete for these funds, you must fill out an application and meet the laid-out requirements. The award amount is based on a variety of factors, including population, crime rate, and other census data.
Eligibility requirements
For consideration of these funds, your school needs to first be eligible. These eligibility requirements include:
Nonprofit
Accredited, licensed, or operates in accordance with state law
Existed before March 13, 2020
Did not and will not receive a loan under Small Business Administration's Paycheck Protection
For more information on eligibility, see the Illinois State Board of Education website.
What is the duration that these funds are available?
The funds in this emergency assistance grant are available until September 2022.
How is Screenflex involved?
Since part of the grant is allocated for physical barriers in times of social distancing, Screenflex is a registered vendor under number 20460061. Screenflex products have become a necessary tool for many schools since the beginning of the pandemic. Not only are these partitions a visual barrier, but they are also a deterrent to germs spreading through the air.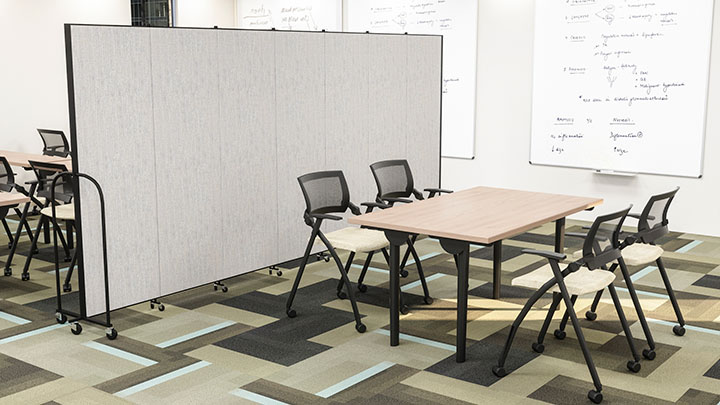 Since all of our room dividers are portable, you can use them in your classroom for years after social distancing is no longer common. Screenflex also offers clear plexiglass partitions for communication purposes as well. All of Screenflex's portable walls are an investment that will not only help your school during high-contagion times but also for any other room dividing needs for decades to come.
How to apply for the grant:
On the ISBE website, there is a step-by-step process outlining how to check eligibility and how to apply.
More resources on the Emergency Assistance for Non-Public Schools:
Certification and Agreement for Funding
Office of Elementary and Secondary Education
Governor's Emergency Education Relief Fund Fact Sheet
People who read this article, also enjoyed:
Room Dividers
Partition Walls