This Busy Church Worship Center Never Stops Moving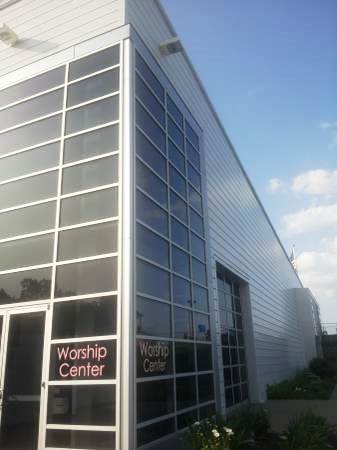 When the members of CrossRoads United Methodist Church in Belton, Missouri, began building their new church just before 2003, they envisioned having a church building for weekly services, as well as a large all-purpose center. The Center, which could be used for large social gatherings and youth programs, would also house a thriving daycare and pre-school program. Then reality stepped in and their plans had to be scaled back.
Today, it holds its church services, social gatherings, youth ministry, daycare and preschool programs, all out of one large multi-purpose church worship center.  From a facilities management perspective, that is a lot of building to tame!
This Church Worship Center Gets A Real Workout
When we spoke with office Manager Susan Kern, she said that to make such a large space manageable, they ordered several Screenflex portable partitions. They're able to use them separately or lock them together to form one long straight line, bend them into an L or U-shape, or a completely enclosed room. She also told us that because the only wall in their lobby is glass, they place a divider along the window wall, not only as a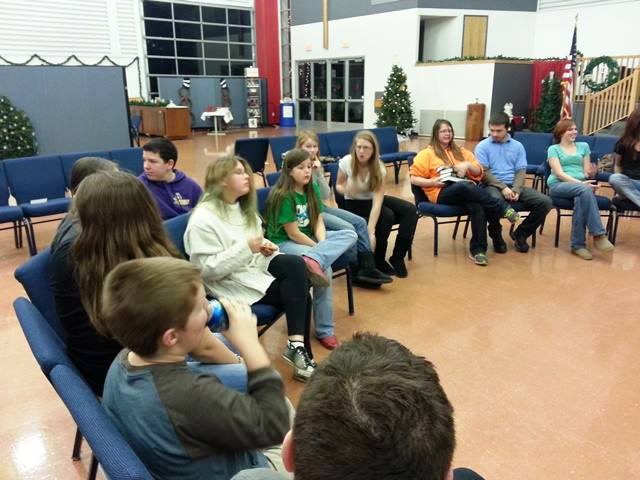 tackable surface to display information, but the divider has another purpose. Because the windows let in a lot of light, that divider helps reduce some of the glare created when sunlight enters through the windows and is reflected off the gleaming polished concrete floors. We've never heard of our dividers being used for that purpose.
Double Duty Dividers
In addition to blocking the light, CrossRoads graduation ceremony, or to control acoustics behind the choir.
Additionally, because of the size of their facility, they use the dividers to create smaller, more intimate spaces during special worship services and have found them invaluable for other celebrations and other events.

For CrossRoads, their durable Screenflex dividers have simply become part of the way their church functions every day, and CrossRoads can count on them to continue to roll with them every step of their journey.
Are You Ready to Roll?
Would you like to hold more events to grow and attract new members? Could your congregation benefit from a  more flexible worship space? We thought so! Let our consultants help you find just the right solution for your needs. Call us today at 800-553-0110 to speak to a consultant, or to get a list of customers in your area.

People who read this article, also enjoyed:
Room Dividers
Partition Walls