Top Five Must Have Furniture Items That Every Church Needs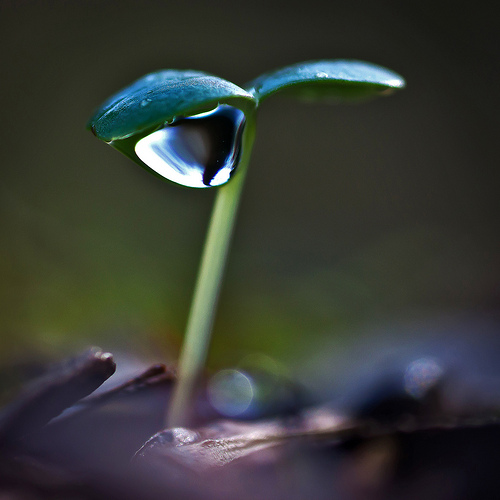 Everything in life starts with a seed. Your church was planted and is growing because you and your congregation put in gobs of hard work and nurturing to grow your church.  So now that you are busting at the seams, it's time to start thinking about church furniture. So what do you need? Furnishing your church is not the same as furnishing one's home. In order to find the perfect items for your growing church, always consider budget before choice, and remember these five key furniture must-haves that every church needs.
Chairs/Pews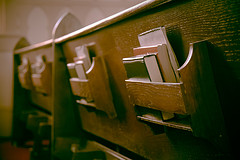 For 1000 years after the "church" was born, people stood during a church service. Church members could walk around and socialize with other church members. It wasn't until the 15th century that pews were made popular.  and the congregation sat while taking in the message. Now in modern times,  it is unheard of for a church to not have chairs or pews. Chairs are probably the most key ingredient for any church. Whether it be folding chairs, wood, and metal padded church chairs or stack chairs, You'll need chairs for just about everything you do in your church. Make sure the chairs you select are the same color as what you now have or if you are replacing all of your chairs select a color that will not date.
Tables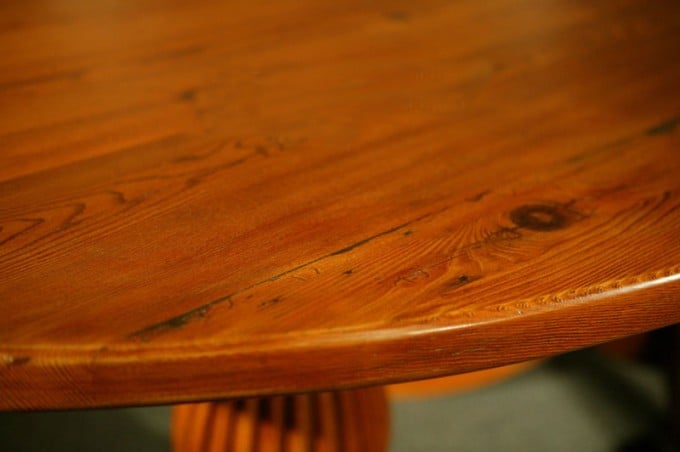 Church tables are an essential part of a growing church. Used for everything from Sunday school, after school clubs, Awana, religious education, church luncheons and much more, tables should be on the top of your church furniture list.
Portable Room Dividers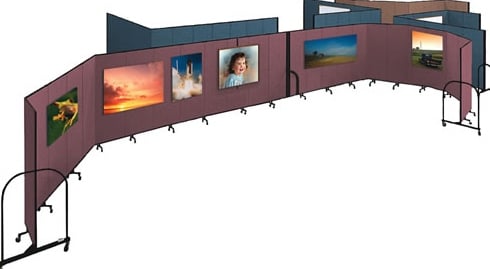 Space dividers have been around since the 7th century. Creating rooms with the convenience of setting up and taking walls down in seconds is what most growing churches are looking to carry out today. Room dividers provide temporary walls for Sunday school, Bible studies, VBS or any activity that require splitting into groups. All purpose room dividers are portable, acoustical, tackable, stable, versatile, easy to transport and easy to store.
Lecterns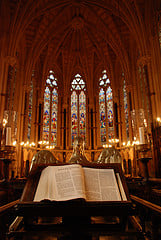 Where your priest or pastor gives his sermon is where all eyes are directed. Choosing a lectern that matches the theme of your church is key. With so many varieties out there. It might be difficult to select the lectern that best suits your needs. Do you want a floor lectern, table or stackable lectern? What about the finish? Lecterns come in wood, metal, and acrylic.
Another option to consider when choosing a lectern is if you want a fully integrated audio system built in or not.
Baptism Furniture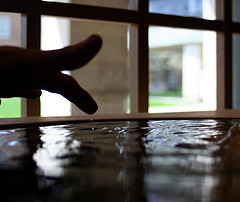 Mark 1:9-11
"And it came to pass in those days, that Jesus came from Nazareth of Galilee, and was baptized by John in Jordan. And straightway coming up out of the water, he saw the heavens opened, and the Spirit like a dove descending upon him: And there came a voice from heaven, saying, Thou art my beloved Son, in whom I am well pleased."
It is through baptism that we make a formal commitment to permanently turn from sin and surrender our lives to God. Performing a baptism is an important practice of the church. Baptism furniture includes pools of various shapes and sizes. Full or portable options are available depending on the needs of your church.
In the early days of Screenflex, we made different types of Church Furnishings.  Now, we specialize in Room Dividers and Portable Walls.