Screenflex Are Easy to Use Products!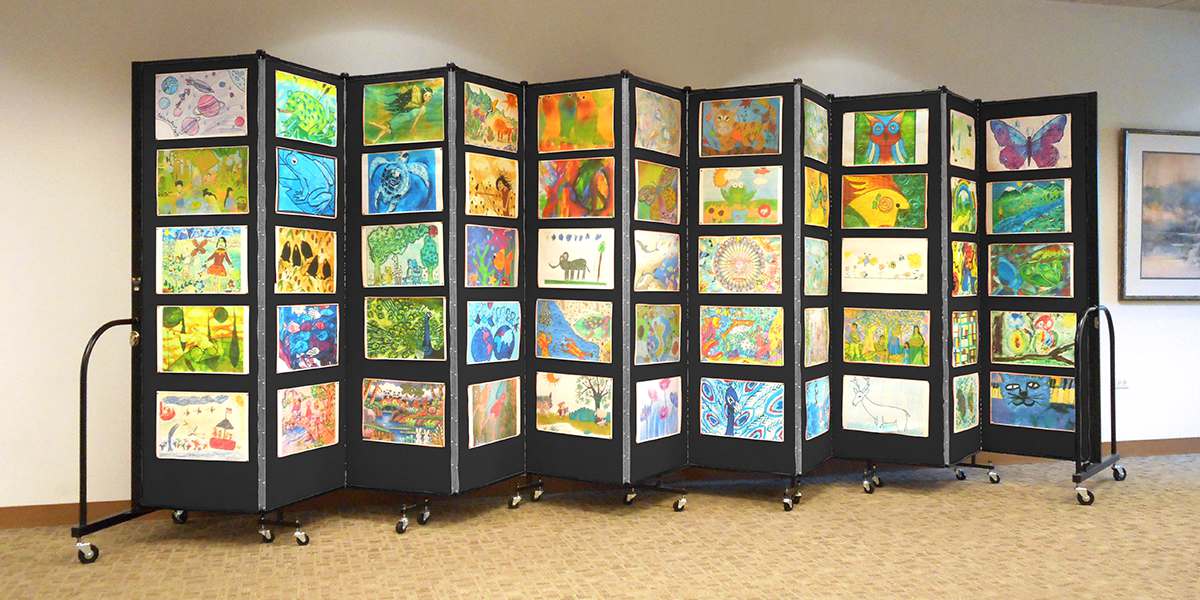 A Love Note From One of Our Customers About Our Easy To Use Products
In an age when just making a phone call requires understanding a 12-page manual, it's refreshing to use a product that is as simple to use as it looks.
We needed to divide space in our multipurpose room for a few hours each Sunday. We needed to use dividers that set up quickly by one teacher before classes started. It needed to work well at blocking off all sight and a fair amount of sound from one class to the next. It needed to close up quickly, store in a small amount of space and it needed to be purchased on a very tight budget.
Screenflex dividers not only fit the bill for all of these concerns, but we now use the dividers for all sorts of things we never even thought of when we ordered them. Just last week they were used to create a moving background for a skit. It was one of the kid's ideas to paint the usual background on long rolls of paper, but instead of taping them to the wall, they pinned it to the divider instead. When it came to perform their play, they just turned the whole thing around, and a second background on the back side was in place.
The one thing we never envisioned though was how we'd wind up storing them. Originally we were so concerned about the amount of storage space the closed dividers would require. Although the closed dividers don't require much space at all, we hardly ever close them up. Instead, they make a great screen for hiding the extra tables, chairs and odd things that are always stacked along one wall. A few days ago a student's mother told me it looked much neater and more organized in the room. "Somebody must have worked hard to clean up down here." I didn't feel the need to tell her that everything was just stuffed behind a screen at the far end of the room. The same screens where she was days earlier admiring her daughter's artwork displayed.
A tip I would pass on to other Screenflex users is to use flat-headed tacks instead of push pins when pinning to the dividers. We started out using push pins, but their heads are too large to fold up inside the closed panels.
Thanks, Screenflex!
If you'd like to fall in love too, contact us at 800-553-0110, by email at [email protected], and we'd be happy to answer any questions or place your order.