How Room Dividers Can Transform your Summer Library Program
Local libraries do a fantastic job of providing fun and educational programming for kids of all ages that keeps them challenged and engaged throughout the Summer months.  However, catering to the wide variety of student interest using limited private event space is a seemingly impossible task.  This leaves Library Staff with two options: either run overcrowded less successful programs or cut down on the variety of programming leaving kids dissatisfied and disinterested.  But what if there was a third option that let you run both your science exploration and scrapbooking class in the same space without interruption?  And what if this same option allowed you to turn over your limited event space quicker by separating in going and outgoing participants?  Portable room dividers are the seamless solution to all your programming problems that will leave you wishing you had purchased one years ago.
Simple Summer Library Program Organization Tips
Portable partitions can transform your conference or event space into multiple rooms in seconds.  All you must do is unlock the partitions from their storage position and you can roll, bend and shape your divider to create a custom sized area for your unique programming.  If attendance is limited for one event but is booming for another, you can adjust your divider to give each program the privacy and flexibility they deserve.  Full-length hinges and extended corner casters make the dividers tip and pinch proof, making them a safe opti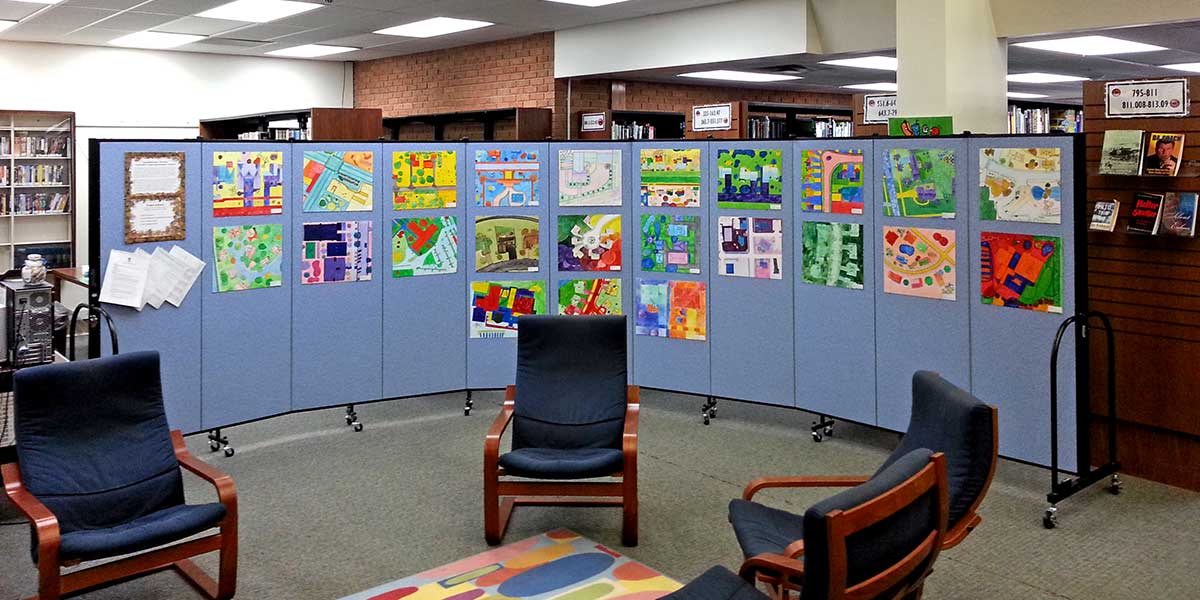 on for use around all kids from toddlers to teens.  Since room dividers are specifically designed to absorb sound, each event can run seamlessly without having to worry about any noise disturbances.  If an event needs the entire space, the portable room dividers easily fold accordion-style to tuck neatly away in the corner of the room. If storing more than one room divider, the panels nest easily together leaving plenty of room for programs of any size.
Since partitions are tackable they not only save you space but make decorating a breeze. Need to hang up examples for your card-making class?  Pin them up on your room dividers with thumbtacks leaving participants inspired.  Want to make a visual timeline for your crash course in American History?  Have participants pin-up photos and events along the length of the divider for an easy-to-understand visualization.
Room dividers are your simple summer solution to all your planning and logistics needs.  You'll be surprised how stress-free a fun and educational summer can be.
People who read this article, also enjoyed:
Room Dividers
Partition Walls