Self-Leveling Casters add Stability on Uneven Floors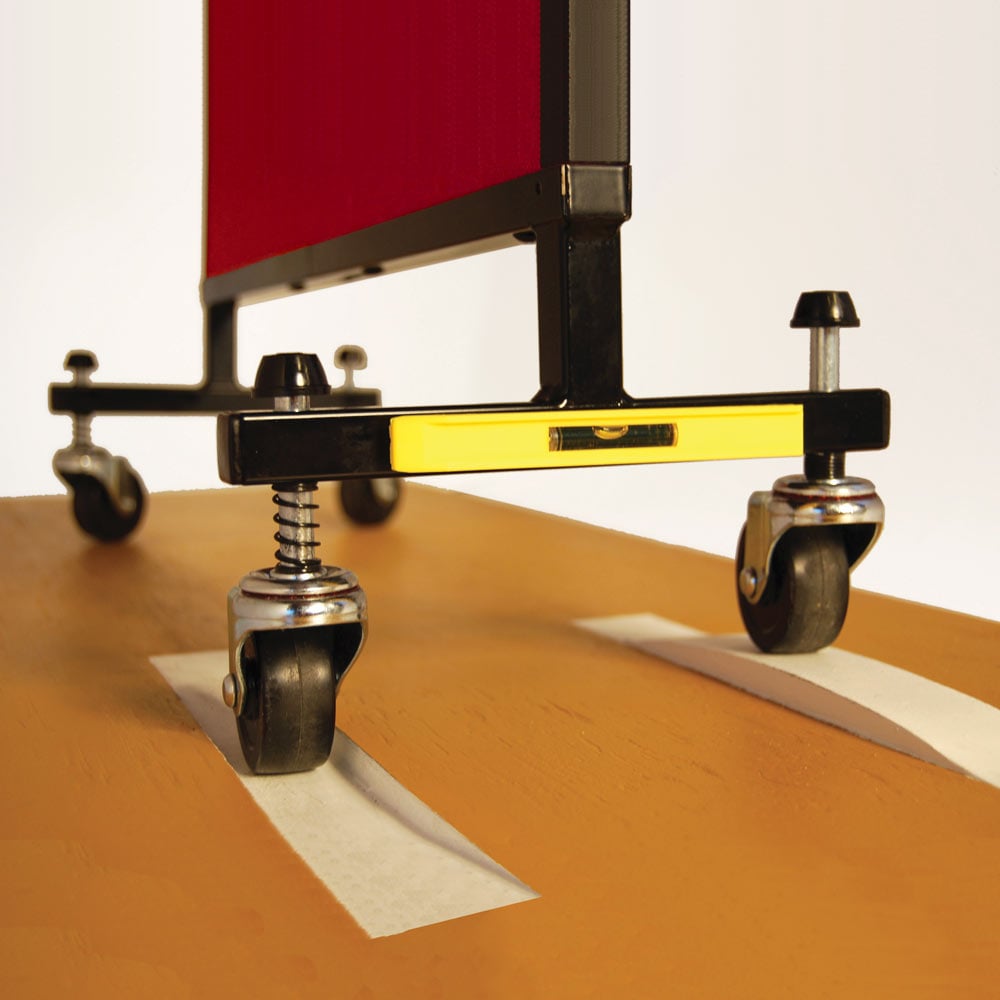 Self-Leveling Casters Come Standard on all Screenflex Room Dividers
There's no such thing as a perfectly level floor.  That is why each Screenflex portable partitions are equipped with self-leveling casters that keep contact with the floor at all times.  This ensures a stable and level unit. The units arrive fully assembled and ready to use.  Simply roll the unit into place, open to reveal an accordion style wall, and lock into place.  The fabric dividers add a decorative element to any room.
Our room divider walls are constructed using 14 gauge steel, not aluminum, to make our durable room dividers long-lasting. The room partitions are designed with superior end frames and gusset plates for added great stability and durability. Each corner caster has a load level of 200 pounds.
Glides can replace the self-leveling casters on all divider legs. These non-rolling glides are ideal for situations when your divider will be in a semi-permanent location. Available on dividers up to 6′-8″ in height.
Click here to see how our unique self-leveling casters provide room divider stability.
Video Transcript
Hi, I'm Steve with Screenflex and I'm down on the floor here today to show you a unique feature of our Screenflex Room Dividers.  Our casters, all the casters on our room dividers are designed with a self-leveling feature. There's a spring built into the stem of the caster that allows it to move up and down to follow the level of your floor. If the floor's not perfectly level, and most aren't, this will follow the dips and rises in the floor and account for any discrepancies.   This helps the divider stand stable and make contact with the floor its entire length.  Thank you!