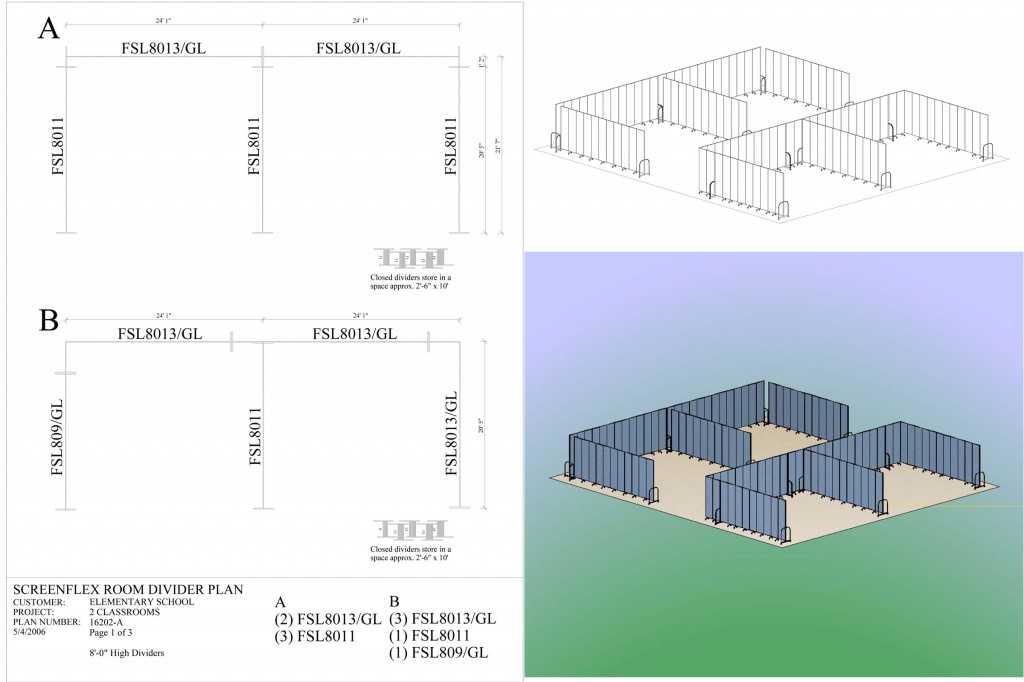 Room Planning Help and Ideas
From the Room Planning Department: Do you want to make corners with Screenflex Room Dividers? The solution is easy!
Here are two illustrations showing corners. In "A" you can see that by positioning the dividers at right angles, a gap is created where the end frames meet. In "B" you'll see that the solution is to make …corners with "bends" at hinged points between panels. No gaps! And the dividers can now be secured together with our MultiUnit Connectors to create continuous walls. Note that 5 dividers are used in either case. Same cost.
We offer a free design service to help you make the most of your space.  We keep your budget in mind and lay out the best use of space.  We do a drawing so you can visualize one or more layouts.  There is no charge for this service. We offer it to our customer's and dealer's as a courtesy.