Scott our Director of IT visited his old Alma Mater and captured these great photos of our portable partitions.

Do you know that Screenflex dividers can be set up as a barrier to hide and store just about anything?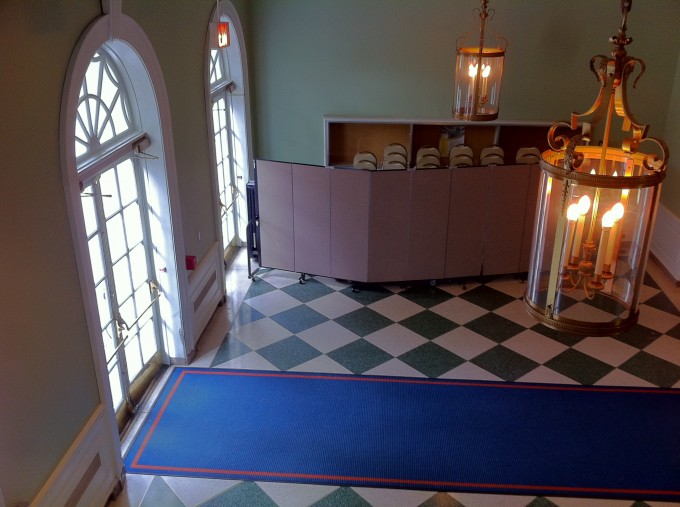 In the University of Illinois Historical Building, one room divider is opened up to hide a stack of chairs and tables
in the back of the room.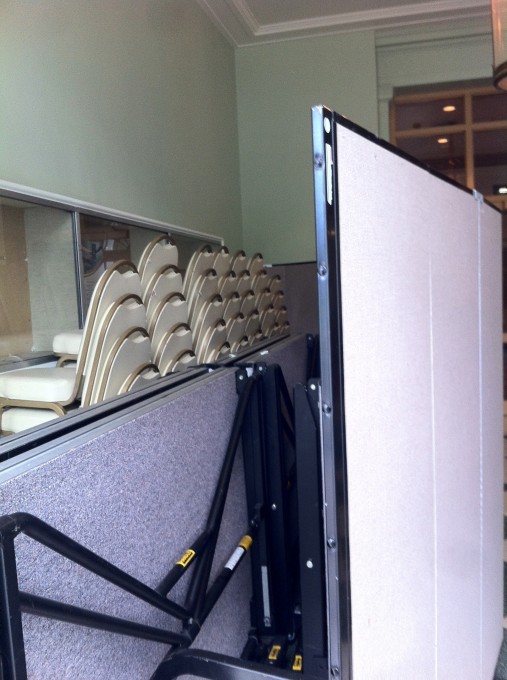 Screenflex room dividers can make your clutter disappear and keep your space orderly and safe. Great cost effective solution for dividing an open space.