Katie Forsythe
Katie Forsythe is the Content Marketing Specialist at Screenflex Portable Room Dividers. At Screenflex, Katie works with customers to tell their stories about Screenflex products and oversees all of the other copy on the Screenflex website. In addition to her time at Screenflex, Forsythe has been a digital and print writer since 2016. Katie enjoys creating and editing content in education, religion, manufacturing, and many other topics.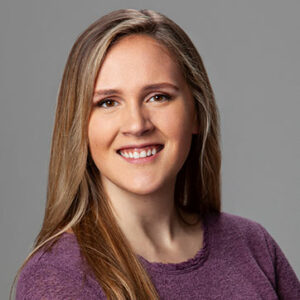 Screenflex Resources Katie Recommends
Best All-Around Screenflex Product:
Standard Room Divider- This is our most versatile divider. The Standard partition is effortlessly portable over any surface and folds accordion-style to create various shapes within your room. This divider is a must-have for any workplace!
Informational Video:
Screenflex Quality Checklist- This video details some of the reasons why our partitions are the best on the market. Please take a look to see the high standards of quality we set for all of our products.
Informational Article:
Soundproof Room Dividers- A feature that many of our customers look for in our room dividers is sound absorption. This article details how Screenflex partitions can help with your facility's acoustical needs.
Most Commonly Used Space-Designing Plan: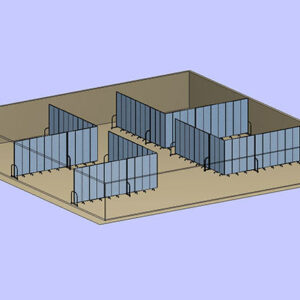 Typically, customers try out our free space-designing plan when they want to make multiple new rooms within a larger one. A common style of the design plan is shown above.
Favorite Customer Case Study:
Room Dividers Provide Extra Classrooms in School Gymnasiums- This customer photo is great because it showcases a frequent use for Screenflex Dividers in churches: Creating extra classroom space! The case study also displays how a room is a blank canvas able to adapt in several ways.
Favorite Product Feature:
Self-Leveling Casters- This is one feature of many that make our products so great. Because these casters easily adjust to different floor heights, you can move the dividers over any uneven surfaces to guarantee stability.