More Room Dividers, More Space
Typically our customers are looking for some type of wall or partition to section off a gymnasium, fellowship hall or classroom for specific events. Creating the rooms you need is simple with Screenflex Room Dividers. Just roll your dividers into place, open and configure into any shape desired and Voila'! Here are some examples of portable room dividers and wallmount room dividers in use.
One Room Divider
One room divider is used to hide a stack of chairs in this large ballroom. The divider stores nicely in a small space approximately 2.5′ x 3′. See how compact the divider is after it  folds up.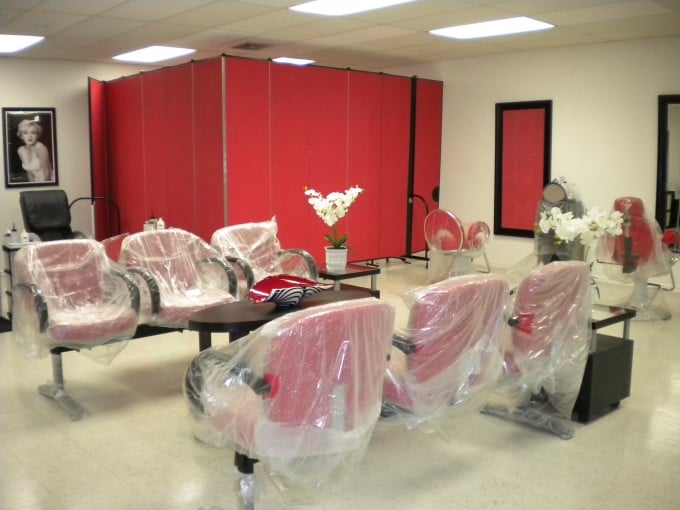 Use one room divider to create a room. Add a door or bend two panels back to create a door. It's the perfect solution when you need a portable room for any situation.
Two Room Dividers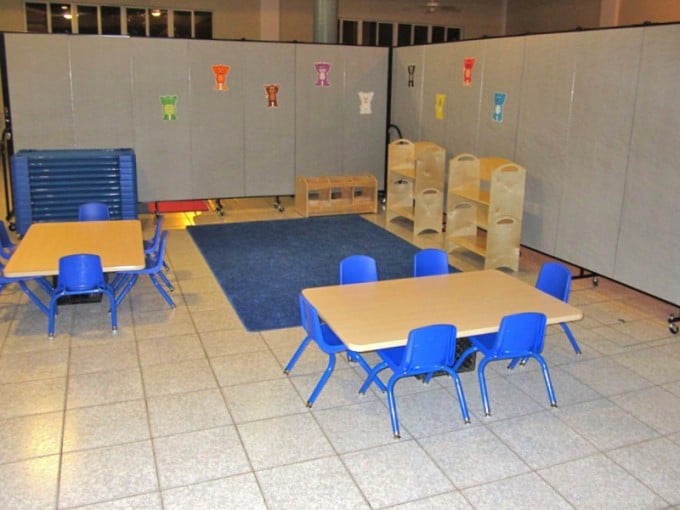 Pictured are two dividers latched together to create a classroom for daycare.
Several Wall Mount Room Dividers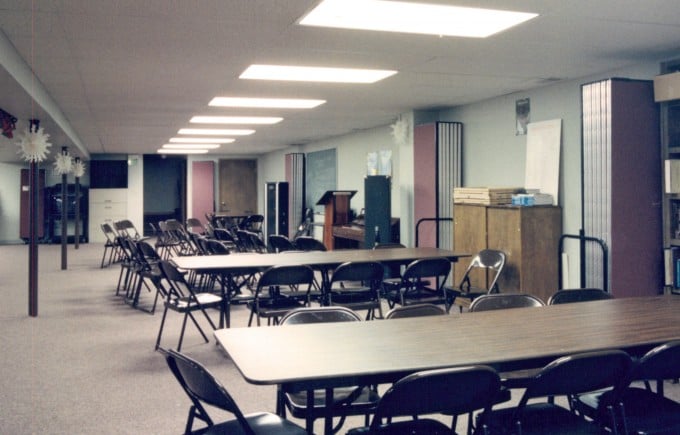 This church basement is a great place for fellowship. Dividers are closed in this picture and store nicely against the wall in a very small area.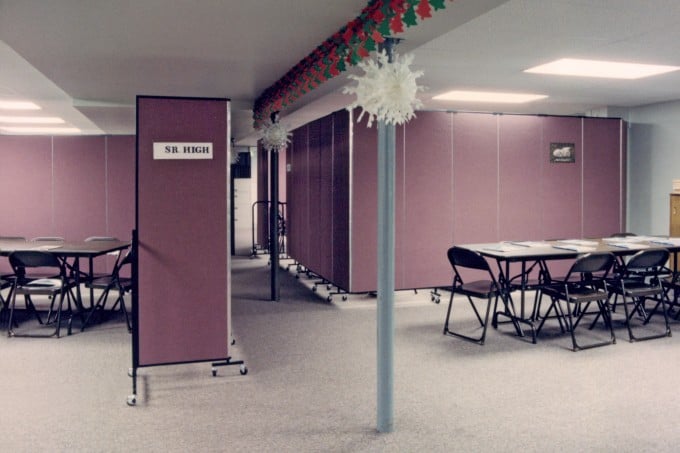 When dividers are pulled open, several classrooms can be created for Sunday school classes, Awana, meetings, prayer groups and so much more.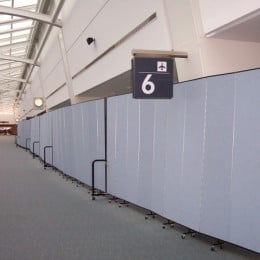 Several portable room dividers are latched together to create a barrier & walkway for passengers at the airport.
Simply the world's most versatile room dividers in any situation!
People who read this article, also enjoyed:
Room Dividers
Partition Walls