How is Room Divider Height Determined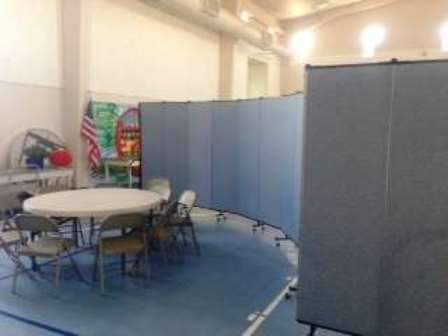 Screenflex Room Dividers ~ The question of the day is: How is the room divider height determined?
You may ask yourself, what is the best way for you to decide how tall of a room divider you should purchase. All room divider heights are measured from the floor to the top of the divider.   The room dividers have position controllers on top of each hinge to help keep the panels in position.  The position controllers add 3/4″ to the height of the divider listed.  So if you have a 6′ room divider, allow for 6′ 3/4″ clearance.   You must start by asking yourself a few questions:
What is the height of my ceilings?
What is the clearance allowance for doorways?
Will I be rolling my portable partition from one room to another?
Once you have the answers to these questions, it is best to call one of our knowledgeable sales consultants who can advise you on the best size room divider for your needs.