Free Space Planning for Room Dividers For You!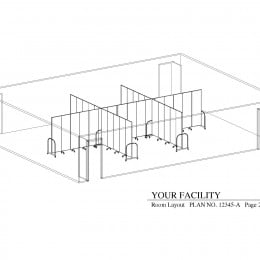 Does your school, church or facility need more space?
Do you need a room divider to host for multiple activities?
Do you need to block off a small or large area for storage?
Do you need to manage large crowds during events?
Do you need more classrooms or meeting spaces?
Do you need a place to display artwork or information?
If you answered yes to any of these questions, then you're in the right place. We offer everyone a no-obligation, no-cost free space planning consultation. We can also help you select the correct size temporary walls and recommend colors to match your decor. 
Our Free Space Planning Service Is Quick, And It's Easy
1. Measure your space
2. Mark any doors, columns, windows.
3. Record the dimensions from wall to wall.
4. Sketch it out on a piece of paper. No skills required! See this quick video for an example.
5. Fax your drawing to 847-726-2990 or scan and email it to [email protected]
The Screenflex Planning Department will develop 2D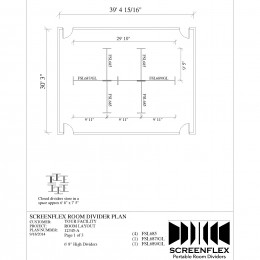 and 3D professional plans for your facility. If you're satisfied with the results and the price, a quote will be presented with the plan, so you know the exact cost to create the space you need.
Our non-commission representatives are available to answer your questions. Contact us at 800-553-0110, by email at [email protected] or Screenflex.com.