Free Screenflex Information Kit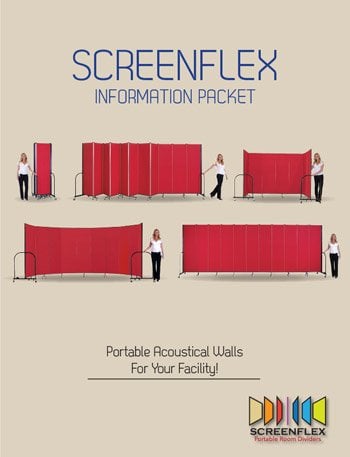 So you're interested in Screenflex Room Dividers? The Screenflex Free Information Kit and Price Guide are all you need to learn about room dividers. No obligation….. just information on how Screenflex can improve the function and versatility of your building. Request a free kit today!
Here is a comment about how useful the information kit was to this potential customer.
I just want to thank you for your prompt response to my request for information about the Screenflex Portable Room Divider system. We have a very large dining room in our facility, which is nice, but not very conducive to dining intimacy. Many long-term care facilities were built 20-30 years ago and do not fit the current trend of providing a quieter, smaller and more intimate dining spaces for residents. The brochures and the video that you provided were very useful. I plan to use them at our next Dining Enhancement Team meeting to show the rest of the team a potential option for helping us create an improved dining experience for our residents. I suspect that there are many older facilities like ours that might be interested in your Divider system. It is so refreshing to see a quality product like yours still produced in the USA. Thanks again. Most sincerely, Susan RN, BSN
Maybe you have some spacing issues in your building or maybe you are just thinking about possibilities for the future ….it's a FREE kit of everything you need to know about Room Dividers!
You will receive a folder with:
Screenflex Catalog and Price Guide
List of Customers in your Local Area
Current Promotions
To best serve you, Screenflex space planning designers are here to provide you with a free, no-obligation design plan.  From your simple drawing of your space with dimensions, we need to provide you with a custom layout of the room divider(s) needed to help you accomplish your goal.  Again no obligation!!!!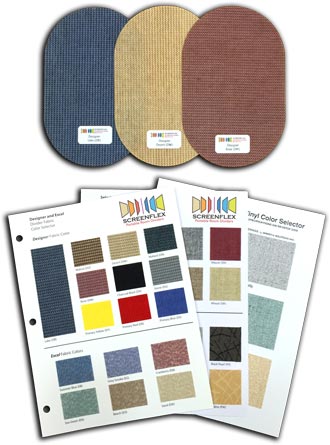 You can also receive a fabric card upon request to decide what is the best color and fabric room divider will work best in your building.All this is yours at no cost!
Request the Free Screenflex Information Kit today. Why?….You have nothing to lose but lots to gain. Lots of great information about Screenflex Room Dividers the most versatile, portable room divider system out there!