A Happy Customer Testimonial!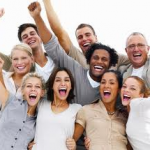 Our number one goal at Screenflex is always going the extra mile to satisfy our customers! Often, we receive a happy customer testimonial, and this one put the icing our customer service cake.
Barbara placed an order with Screenflex for several room dividers.  The next day we received a call from her saying she'd just found out that before she could order the partitions, the fire marshal needed to approve part of their building project. She called Screenflex hoping it wasn't too late to cancel her order.  Fortunately, we were able to catch the order before our factory started work on assembling the partitions.  We canceled the order and reversed the charges on her credit card at no charge.  It is our pleasure to help customers in need!
"I am in awe of how Screenflex handled my dilemma in helping me stop the order.  Everyone was so gracious to me and I want to let all of you know what great customer care/relations your company projects and the concern you showed in allowing me to be able to cancel the order I had created.  You are number One in my book and I thank you!  Karen,  Robin, Don and all involved whose name I might have missed.  Thank you!"
Barbara, Connecticut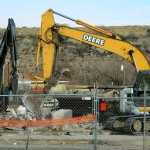 The fire marshal gave her the go ahead!  She called us back and placed the order.  We were happy to accommodate her situation, and Barbara was able to purchase three of our Freestanding 7'4″ tall x 9'5″ long partitions that she was planning on for their new building!
As with Barbara's situation, our number one goal is to make sure all of our customers are completely satisfied.  We go out of our way to help when a customer has an unusual situation.  We package our room dividers extremely well, so when they arrive at your location nothing is damaged.  We do our best to provide fabulous promotions and incentives.  Barbara is only one of the many satisfied customers who has chosen Screenflex!