4 Ways to Create a Welcoming Church Lobby
Did you know it only takes seven seconds to make a first impression? That means when people walk through the doors of your church they immediately begin to form an opinion based on what they see, feel and hear. Being that the lobby is the first—and last— area attendees will be exposed to during their time at church, making sure it leaves a positive and meaningful impression is crucial. Here are four ways to create a welcoming church lobby:
1. Make it aesthetically pleasing.
Whether it is adding a splash of color to white walls or replacing worn carpet with a modern tile, making some simple changes to the overall look of the lobby can make a huge difference. A lobby that is pleasing to the eye creates a comfortable space that people want to experience, enjoy, and, ultimately, return to.
2. Showcase your mission.
Don't be afraid to customize, or "brand", your lobby to reflect the mission of your church. If your mission is spreading the gospel to those around you, staff a coffee bar and open it to the local community. If your mission is to plant churches and make disciples, showcase a digitized interactive map that pinpoints your church plants. Make your lobby unique.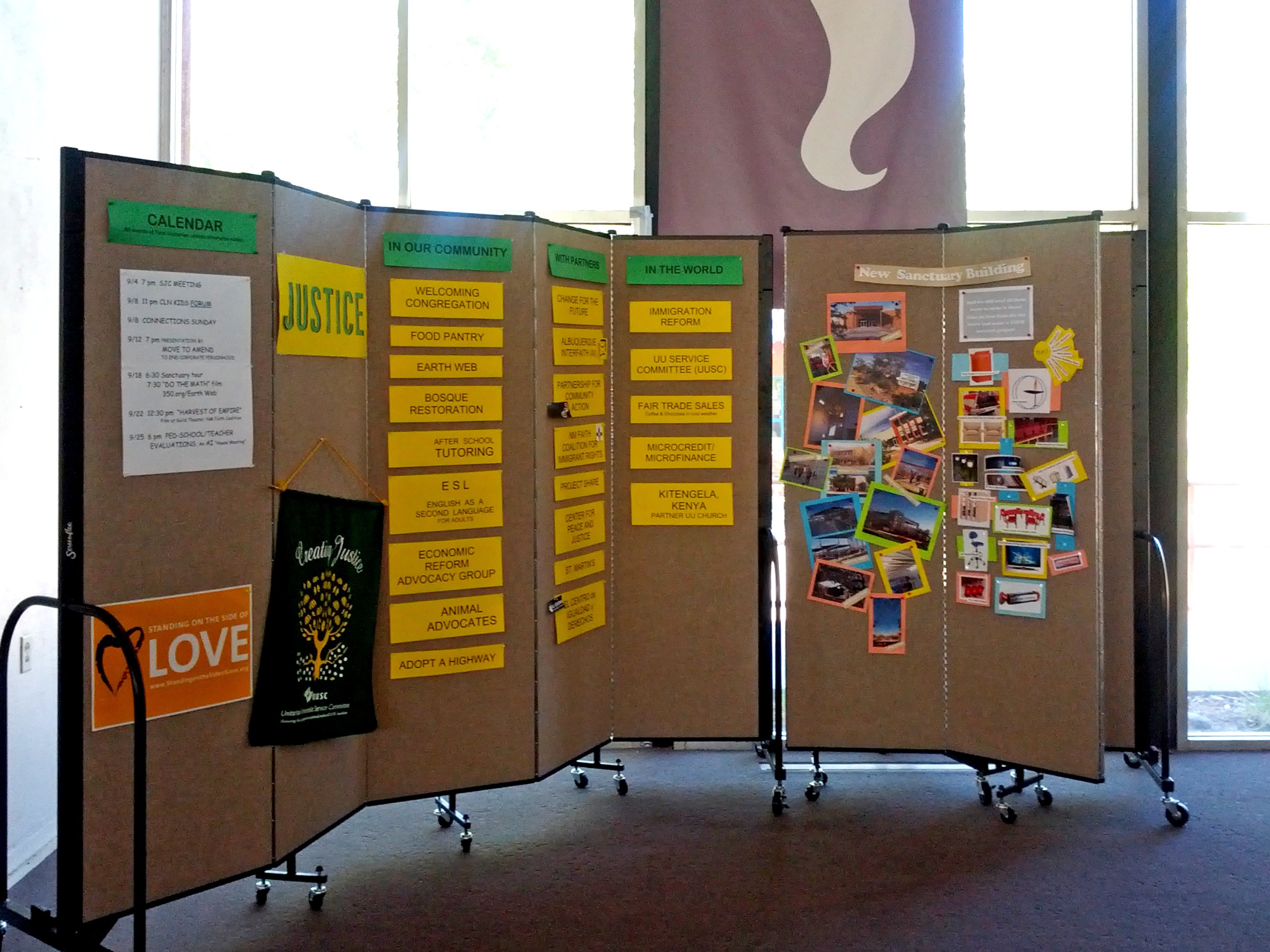 3. Create space for intimate community.
While large, open lobbies are great for milling about and talking to others, creating smaller, separated spaces can be beneficial as well. For example, you could designate a space where visitors can go for more information or a place people can go to learn more about an upcoming mission trip to India. Creating these quieter spaces with temporary walls allows you the flexibility to move them as you please.
4. Provide Seating.
Fellowship plays a big role on Sunday mornings. Ensuring guests have places to sit with one another is key to facilitating that communion. Consider providing a variety of seating and table options (i.e. high-top tables, armchairs, bistro tables) where people can grab a cup of coffee and chat for a while. With these options available, guests will be more likely to stick around after the service to socialize and build relationships with their church family.
People who read this article, also enjoyed:
Room Dividers
Partition Walls