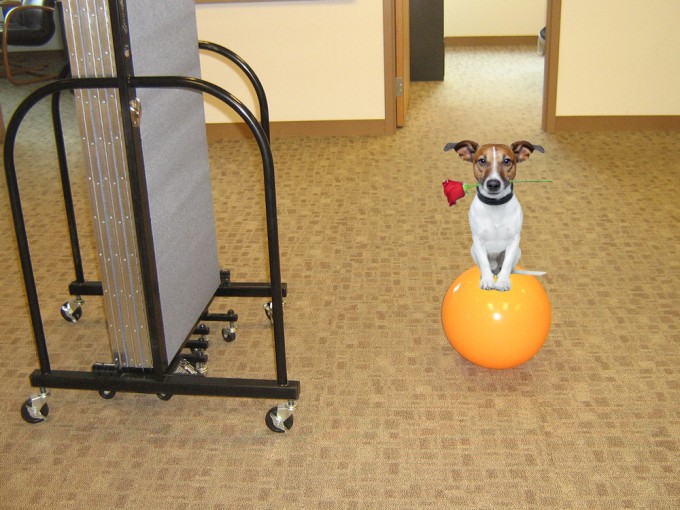 Our first Fall Giveaway ended Monday and we have our first winner. Screenflex asked the question, "What would you hide behind a Screenflex Room Divider?" We got lots of great answers that still have us cracking up. Some of my favorite answers from our contest are "I stopped hiding things because I can never find them again", "I'd hide my husband" and "I would hide me behind the room divider when the boss is on the prowl for volunteers to clean up after fall festival!". To see more of the witty comments posted, go to www.facebook.com/roomdividers.
What Would You Hide Behind Your Screenflex Room Dividers?
I really like this question because many of our customers use our room dividers for cleaver storage solutions when storage is limited. One of our customers sent us two photos of the transformation of their classroom. What a difference the dividers have on the appearance of the room.
Everything used in the classroom is kept in the room. Since the classroom pictured below doesn't have a storage room or closet, miscellaneous items were stored in the corner of the room when not in use.
In this particular classroom, around 250 students come through the room each day. Students participate in various classes and after school clubs. Hand bells, drums, tables, chairs even madrigal dinner pieces from the medieval to renaissance periods are all stored here. The corner of the classroom was beginning to look a bit cluttered. Take a look!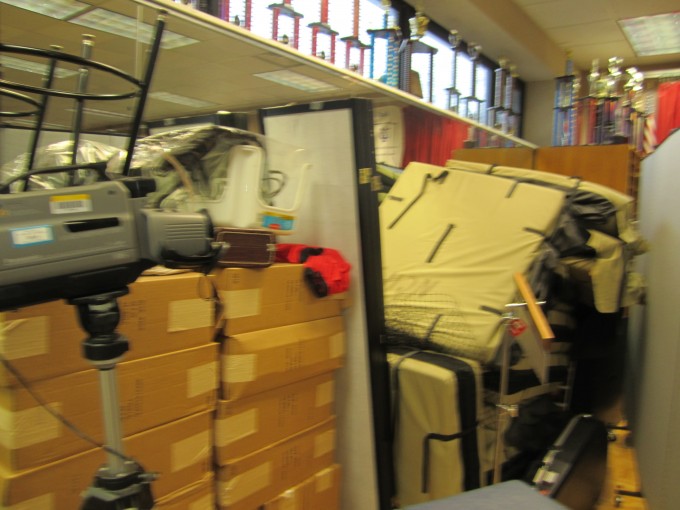 A Find At The Smithsonian
Upon visiting the Smithsonian in D.C., the instructor noticed that Screenflex portable walls were set up all over the museum. The room dividers looked great and with 100% visual privacy, this was the solution to getting rid of the clutter in her classroom!
Transformation
After rolling the room divider into place, you can see how amazing the classroom looks now. No more clutter which means no more distractions. Divider panels even provide a nice spot to post photos and bulletins for the students.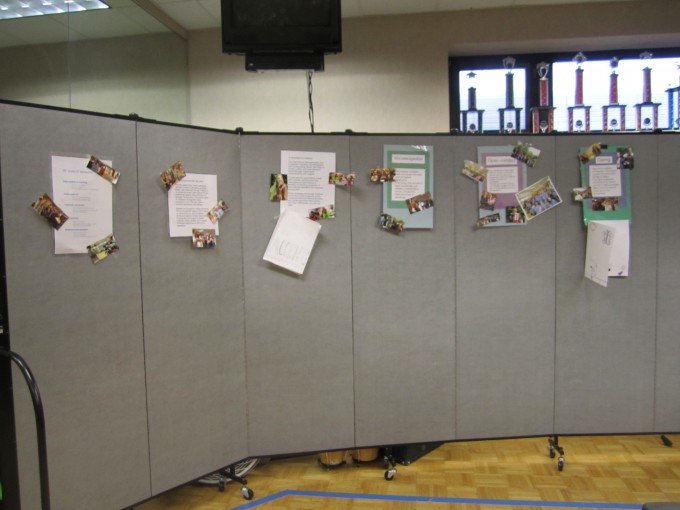 Room Dividers have evolved from a piece of art back from the 7th century, into a tool that is used for an unlimited number of reasons. In this case our customer was in desperate need of storage. One Screenflex Portable Room Divider can create a portable room for odds and ends. Genius! Flexible and expanding storage space! So, What would you hide behind your room divider?