Room Divider Options, What Do I Need?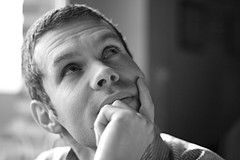 Options for My Room Dividers
Screenflex Room Dividers can create classrooms anywhere and have the flexibility to set-up infinite configurations. Room Divider panels are acoustical and sound absorbing, and while setting up your divider will cut down sound and sight distractions in any setting.
Now that you know which room divider will work well in your facility, here are some options you might be considering to make your divider even more effective while you divide space.
Here's a common list of room divider options that you should look for:
Scotchgard™ Fabric Protector
Scotchgard protector helps to keep your room dividers from accumulating dirt and grime and helps to keep them looking better longer!
Make classrooms complete with a removable 36″ x 42″ white marker board with a melamine surface. Your marker board comes with adjustable straphangers that make installation quite simple. Hangs right over your room divider.
If you are looking to connect and lock your dividers together, a multi-connector is what you are looking for. These chrome plated sash latches can be installed on the end frames of any FREEstanding Room Divider. Create any length desired. Multi-Unit Connectors can also be mounted to our door option.
These wall panels are great in a gymnasiums or other rooms with bare floors and concrete walls. The sound absorbing wall panels help to absorb sound and control vibration from noise. Panels can absorb up to 60% of sound. Use wall panels for displaying artwork as well. Panels accept thumb tacks, push pins, staples, and Velcro.
Our Antimicrobial option provides a cleaner and healthier environment with a safe, transparent and durable Antimicrobial Coating.
Destroys Bacteria Viruses
Reduces Odor
Self Cleaning for Lower Maintenance
Offers UV & Corrosion Protection
Logo/Mural Printing
Customize your room divider with your company logo or mural! Branding creates a custom look.  Or improve the look of your room divider with a mural. We can display just about anything on your room divider. Available on all size room dividers up to 8′ tall by 24′ – 1″ long.
Add a door option to any FREEstanding Room Divider. Your door will latch securely to your room divider and swing open in either direction.
Add a window to a panel or even a door. Clear plexiglass window with a black powder painted metal frame. We offer windows in three sizes: 10″ x 10″, 20″x24′ and 20″x48″ and is available on panels 6'0″ tall and taller.  Some restrictions apply therefore we recommend that you contact one of our sales consultants for further information.
One or both sides of your panels can be covered with dry erase material.
You can display up to 40 lbs. of art per side on your room dividers when you use this handy artwork hanger. Display up to 8 pieces of artwork with 45″ long steel artwork hanger.
Connect your Standard Room Divider to your wall. One Multi-unit connector is included on the 14 gauge powder painted steel frame.
If you are interested in any of these options for your room divider, call our customer service department at 1-800-553-0110 or visit our website at www.screenflex.com